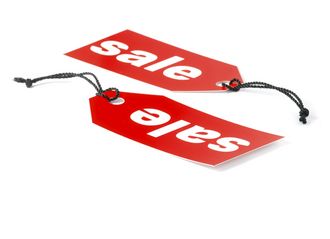 Do you look around shops without any particular item in mind just to see what's out there? If so, do you find it saves you money or do you, more often than not, walk out of a store laden with bags full of newly acquired merchandise?
I began thinking about the implications of window shopping as I spend a a couple of hours walking around the high street and a new shopping mall this afternoon. (It's not my usual past-time of choice but I was visiting Leicester for the weekend and had some time to explore).
As I looked around it seemed like everyone around me was carrying a shopping bag. I thought I may look in some stores, if only to get out of the cold. But after a moment of consideration I decided against it. I didn't want to be tempted to buy anything and had plenty more of the city to explore without being weighed down by shopping bags.
Window Shopping For Fun
For many, shopping or at least looking around shops without buying (window-shopping) is an enjoyable hobby. From my observations today there certainly seemed to be a lot of experienced shoppers  ('seasoned pros' of the high-street):  mostly well dressed and groomed, adept at swiping their credit cards time and again as they moved expertly between immaculately presented product displays in the centre of consumption that is the shopping mall.
Whilst I've never been a huge shopper myself, there certainly have been times when I've walked into an electronics store to play on the gadgets on display, or lost several hours browsing the shelves of bookshops –but the question I have today is: Does spending time in retail environments damaging to the health of your wallet? Here's my take on the good, the bad, and the ugly when it comes to window shopping. I'd love to hear what you think in the comments.
The Good
In some instances window shopping can help you make more informed decisions. You can compare prices in different stores and become knowledgeable about 'what's out there' and so are in a better position to be able to identify bargains ('Window shopping' online is even better for comparing prices quickly)
Another advantage is being in the retail environment gives you an opportunity to touch and feel products on display. For example, when it comes to buying some electronic items like phones or cameras, it's important for me to know how it feels in my hand and that I'm happy with the user interface.Test-driving a car is also a form of window-shopping that is invaluable in helping you assess an auto-purchase.
However, window shopping isn't always so beneficial.
The Bad
How many times have you walked out of a store with lots of items you never intended to buy when you left the house?
I think everyone has.
It's the danger of window-shopping –you put yourself in the position to be tempted to buy things you didn't think you needed.
Trent (@thesimpledollar) has written extensively about his problems in this area when outlining ways he avoids spending unnecessarily:
"If you're not going to a retail outlet in pursuit of a specific item, don't go. If you do, you are literally choosing to spend money completely without necessity. Avoid shopping as a social or entertainment excursion at all costs. I have this very problem myself, actually, particularly when it comes to bookstores. I tend to enjoy going into bookstores, browsing for hours, and then often buying a book or two that I don't actually need, even when there are several books at home just sitting there unread"
Like Trent, I've bought my fair share of books on impulse so can relate. Whilst buying lots of books isn't the largest of financial mistakes the point remains that it is harder to spend consciously and keep to a plan for your pennies if you're putting yourself in the path of temptation.
J Money (@budgetsaresexy) has also written quite a lot about this subject and admits that before he started budgeting and planning his spending his wallet took quite a beating quite regularly:
"It wasn't until I consciously thought about where I was driving every day/weekend that it hit me how EASY it is not to spend money!  You simply DON'T go into stores!  Haha…What a concept! And here we are 3 years later and I still rarely visit my old friends 😉 [the shopping malls]
These days as an ex-regular window shopper he reminds us that it's not bad in itself but you need to stay focused…which is of course, easier said than done:
The Ugly
Window shopping can really turn ugly when you enter a retail environment without being prepared. Perhaps you are casually browsing the aisles when before you know it you are being cornered by a sales person- if you're not careful you might not just buy things you don't need but also stuff you can't afford.
A classic example is going for a test-drive in a new car 'for fun' but then falling in love with it and being convinced by a salesman who can offer you a 'special deal'. It's an extreme example but this kind of thing happens all the time and it's important to remember retail environments are designed to make products appealing. It's only natural to feel strongly compelled to buy things when in such places, especially if you're having so much fun.
What's not fun however is being laden with lots of bags but with an empty wallet that prevents you from sticking with your best-laid plans to afford the big things in life.
Related articles:
How about you? Do you enjoy window shopping? Do you find it helpful or a drain on your bank account?
Do you have any stories or tips to share with other Magical Penny readers? Leave a comment below!