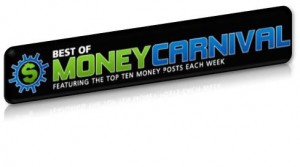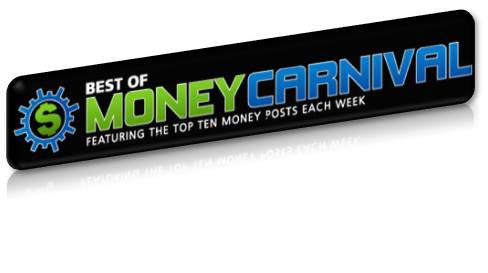 Welcome to the Best of Money Carnival for  22nd November 2010.
The Best of Money carnival is the most exclusive personal finance carnival on the internet, as out of 50+ submissions a week, only 10 articles can be featured. It's taken me the best part of a Sunday afternoon to read and review them all but I've selected my favourite ten.
Thanks for all the submissions.
In no particular order:
Steve presents Choosing Between an IRA and a Roth IRA | 2010 Taxes posted at 2010Taxes.
Funding your traditional IRA and your Roth IRA properly will ensure the best returns and the best tax sheltering.
Working out how you should split your pre-tax and post-tax savings might be more 'advanced' personal finance question but it deserves some consideration. Whilst the an American focus, the concepts translate to anyone with pre and post tax savings options –in the UK for example it's worth considering the balance between ISA savings and personal pension savings.
RJ Weiss presents Diversifying Your Identity | How Not to Let a Bad Financial Situation Ruin Your Life posted at Gen Y Wealth.
I loved how the post was about preventing bad finances from ruining other areas of your life. The idea is to apply diversification to life. The issue of balance is easier said than done so it's worth being reminded.
Lauren presents 3 Things to Know About Taxes posted at Richly Reasonable – Money, Saving, Living, Playing.
I'm assuming that you've never read a lick of tax code (at least not recreationally). I'm assuming that you are a good and decent human being and do not harbour such sadistic tendencies. Correct me if I'm wrong. Today I'm going to impart a little painless knowledge on ya regarding the subject. Hopefully, it'll make you feel a little smarter, a little less intimidated, and a little bit like me in that you want to yell at the television box whenever a newscaster uses "tax credit" and "tax deduction" interchangeably.
Top marks for making taxes accessible! And personally I was surprised at how low American taxes are. No 40% and 50% tax brackets as found in the UK.
Daniel presents How to Use Personal Finance to Make Friends posted at Sweating The Big Stuff.
An endearing story about helping people out.
MoneyNing
presents
Can We Agree That Money Is Important?
posted at Money Ning.
Money is not everything but important nonetheless. We often try to downplay its role but we should only go so far.
This is an interesting read arguing that whilst money can't buy happiness, people who do not make money a focus for their lives risk missing out on a number of opportunities.
Jane presents Foundational Principles of Generating Income, Part 1 posted at Wealth Building 101.
Most people will define income as either "active" or "passive". This is easier to remember, but for me this is insufficient for a sound, long term income strategy. For you, not separating these into 3 groups may even be dangerous, especially if you are prone to temptation by those fly-by-night, get-rich-quick schemes.
Selected for being such a comprehensive post that's well-worth a read if you're interested in reaching financial freedom.
Joe Plemon presents
Why I Said "Yes" … and then "No" to My Cell Phone Protection Plan
posted at Personal Finance By The Book.
"Remembering that phone in the toilet bowl incident, I opted for the protection plan on my new smart phone. Then I thought again. "
If more people thought about their spending choices in this much detail it would quite  a different world. Thanks Joe for sharing your story.
FMF presents Career Insurance: Insuring Your Most Valuable Asset posted at Free Money Finance.
"As with anything valuable, you need to take steps to protect your career. That's why financial websites recommend life, health, and disability insurance — to protect/replace the value of your career in case you die, get sick, or are physically unable to work. Having some form of these insurances is generally wise for almost every worker. But there's another form of insurance that's equally essential. This insurance is free, but it will take some work and planning. I call it "Career Insurance". This Career Insurance is not a product you can buy, but a series of actions you can proactively take to minimize the chance that your career will take a major hit. "
When it comes to growing your money, your career is likely to be the most important thing to focus on, at least in your early adulthood before you've had a chance to invest and save.
Jeff Rose, CFP presents How My Grandmother?s 1998 Chevy Lumina Made Me Over Million Dollars posted at Jeff Rose.
"Having the discipline to start saving at an early age laid the groundwork to be able to save as much as I do now."
This post explains the significant effect  you can have on your future wealth by being smart with your money in your youth.
And perhaps my favourite:
Control your Cash presents It's Only a Money Back Guarantee if you Ask for it. posted at Control Your Cash: Making Money Make Sense.
Here's how to get $495 for a couple minutes work, depending on how you calculate time.
Asking for a refund can be intimidating but this well-written post shares a story of ensuring you follow through if you are unhappy with a purchase with a guarantee promise.
UK-Specific Bonus
:
David de Souza presents
4 Things Everyone Should Know About Inheritance Tax
posted at Tax Return Blog.
Whilst not applicable for international readers, I found this submission really interesting on understanding recent changes to the UK inheritance tax: how it works and what tax allowances you can claim.
A big thanks to FMF for the opportunity to host the carnival.