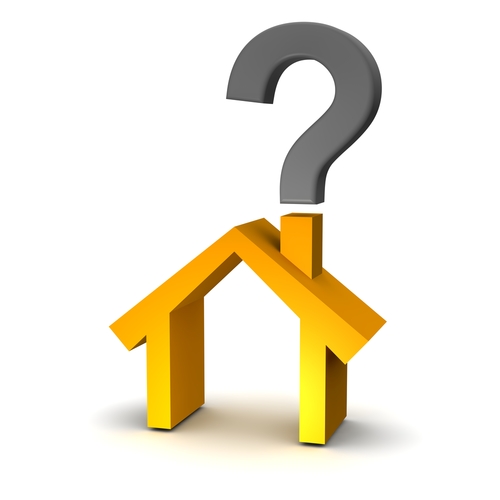 Selling a house is one of the toughest tasks you'll face in your life. It's both physically and emotionally draining.
With this article, you'll find the process a lot easier. I have some key house selling tips for you, as well as some advice to reduce the stress. You can find all this information right here:
Sell At The Right Time
Selling your house all revolves around the state of the property market. In a moment, I'll talk about the importance of knowing the value of your property. But, the state of the market can have a huge influence on its value. When things are bad, you'll get a lot less for your house than you will when things are good. So, it's important that you try and sell your house at the right time.
The easiest way to do this is to follow the market closely. Usually, it's not recommended you jump into a sale on a whim. It's something you should plan for months, maybe even years. This allows you to spend a lot of time checking the market and seeing how much houses are selling for. It's not difficult to gauge how well things are going. All you have to do is pick up a few property magazines or read the news. There's always someone commenting on the property market and whether or not house prices are down or up. Naturally, when selling your home, you want prices to be up. This will help you get the most out of your sale. If the market is very bad, then it's advisable you don't sell. You can lose a lot of money if you sell at the wrong time. Hold your horses, and be patient. Wait until the prime time to sell comes around, and then you're winning.
Of course, this rule applies to people that choose to sell their home for a particular reason. They may want to move into something different, but it's not urgent. So, waiting around for the best time to sell is fine for them. But, there are instances when people are forced to sell their home at a certain date. Perhaps it's part of a divorce settlement? Or, a new baby is on the way, and they're in desperate need for a new home. In these cases, your hands are tied, and you can't wait for the best time. But, all the other tips in this piece will still help you get the best price possible in the current market.
Understand The Value Of Your Property
It's crucial that you understand the value of the property you're trying to sell. There are two main reasons behind this. Firstly, if you know the approximate value, then you can see how much you're going to get for it. This helps you prepare for your next move, and what you'll do with your money. Secondly, it lets you see the clientele you're catering for. If your property is valued highly, then you're going to cater to a specific portion of the market. You'll be looking at buyers with a lot of money, and this makes a difference. It changes the way you advertise your property, and can impact your choice of estate agent.
So, how do you understand the value of your property? Well, the easiest thing to do is get someone around to estimate the value. This could be a property surveyor or an estate agent. Many companies have a tool on their site that lets you book a free valuation for your house. If you're interested in how this booking tool works, then you can see it at Taylors and other online estate agents. Once you know the value of your property, you can go ahead and proceed with the other steps.
Find An Estate Agent
Now, you could sell your house on your own, but I wouldn't recommend it. Yes, there are some benefits to doing this. Mainly, you get to pocket all the profits and don't have to pay estate agent fees. But, finding an estate agent can elicit better results for you. Why? Because they know things that ordinary people don't. Think about it; it's their job to understand everything about selling a property. They do this every day and have bags of experience. Most people will probably end up selling less than five houses throughout their life. So, we're not blessed with insider knowledge and experience.
The biggest reason to use an estate agent is that they provide you with buyers. People go to them when they're looking to buy a house, as well as sell one. So, they have a list of potential buyers that could be interested in your property. And, remember how I said the value of your property could influence your choice of agent? Well, if you have a high-class property, then you'll be looking for estate agents that deal with these types of house. There are specialist agencies for properties above a certain price. What does this mean? It means that they'll have people buying from them too. Essentially, they can provide you with your target market.
Estate agents will also help market your property for you. But, we'll talk more about that in the next point. Primarily, you should find one because they represent your best chance of getting more money from your property. Plus, the sale can be carried out a lot quicker too.
Advertise As Much As Possible
Speak to any business person and they'll tell you that advertising is crucial. It's a way of letting consumers know that you exist. Without advertising, we probably wouldn't know a lot of things existed. The same is true when dealing with a house that needs to be sold. How will anyone know it's on the market if you don't advertise it? You'll get far fewer people enquiring, and the sale will be long and stressful.
This is where your estate agent comes in again. What they can do is advertise your property in their shop window and on their site. This ensures more and more people will see it. Plus, they can show it to any clients they have that are looking for a house. But, this isn't the only advertising you should do. Take things into your own hands to spread the word. Go on your social media channels and post about the sale of your house. Put photos up and advertise it, urging people to share. For every person that shares, you appeal to a wider audience.
Finally, there's the good old-fashioned for sale sign. Stick this outside your house and passers-by will know it's on the market. You'll be surprised at how effective this is in attracting buyers.
These are the three main things to think about when selling your home. Of course, there are other things you have to do too. Such as cleaning your house and making it presentable for photos. But, if I had to pick three things to focus most of your attention on, it's these three.
Now, I have some advice to make the process much easier on your health. Selling a home can be stressful, and cause a lot of anxiety in people. Plus, it's surprisingly physically demanding when you sell a home and move out. So, here's some advice to get rid of the stress and make it an easier experience:
Don't Leave Things Until The Last Minute
The best piece of advice I can give you is not to leave things until the last minute. Speaking from experience, I can tell you it's not fun. There are plenty things you can do while your house is on the market. For example, tidy your home up and get everything ready for the move. Once your house sells, you may have to be out of there quickly. So, if you leave everything until the sale is agreed, you'll be in a rush. It means you end up doing months of work in the space of a few weeks.
Needless to say, this makes things very stressful. Especially if you have a lot of stuff to clear out. You can clear any unwanted things out at any time, don't let it pile up until you have too much to do.
Prepare For Setbacks
In an ideal world, every sale will run smoothly. And, this could easily be the case when selling your home. However, you need to prepare for setbacks. Get it into your head that things can go wrong at any time. Even when someone has put a bid on your house, this doesn't mean everything is done and dusted. Again, I can speak from experience here. When selling a house, someone once put in a bid at the full price. Things were set in motion, and it looked like the sale was final. But, before contracts were exchanged, the person pulled out. So, we were back to square one.
My point is, be ready when things go wrong. Understand that it's natural, and don't let it stress you out!
Bookmark this page if you're about to sell your house, or plan to sell in the future. It will help you out, and you'll be filled with less stress.
{ 0 comments }