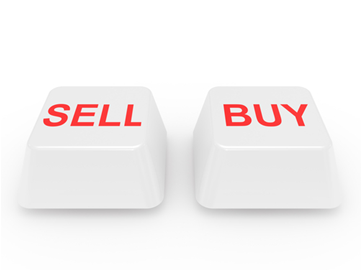 If you're looking to make money online, selling items on eBay is often considered one of the most effective methods, at least for beginners.
It's easy to use, and you can start selling within a matter of minutes. But due to its popularity and convenience, more sellers are using eBay than ever before. This enhanced competition can make it difficult to stand out and entice potential buyers. But if you know which items are in demand, you can increase your chances of a quick and easy sale. So to find out which items eBay buyers are willing to pay handsomely for, read through this list of items.
Branded Electronic devices
Ebay has become a popular place for online shoppers to find branded electronic products. From smartphones to tablets, if they are made by Apple or Samsung, they are likely to get a higher price. Especially if they are one of the latest models. So if you have the latest iPhone at home and you don't use it, selling it could be a worthwhile option.
Find out how much it is to send electronic devices via post and decide whether you want to offer international postage too. By offering this service, you can entice even more people to buy from you. If you are planning on selling larger devices such as TVs, see www.shiply.com and other couriers for quotes on transport too.
Designer Handbags
If you or your partner have any unused designed handbags lying around, you could be sitting on gold mine. Ebay buyers want these items to give as gifts or to add to their handbag collection. They will also pay top prices if they are from popular brands such as Michael Kors, Vivienne Westwood, and Prada. If you don't own designer handbags, why not invest in some to take advantage of the Christmas shopping rush.
It is important to remember that while your item might be real, others won't be. Ebay is filled with sellers offering fake designer handbags at low prices. So make sure potential buyers know that your handbag is legitimate. Take photos of the label and the receipt if possible to show where it was originally bought from.
Lego
Believe it or not, Lego is one of the biggest selling items on Ebay. This classic toy is sought after by collectors and parents alike, making it a smart product to sell. While you can sell packs of Lego bricks and the figurines, large and complete Lego sets is where the money is. Due to the new wave of films, Lego Star Wars sets are more in demand than ever before. So if you have a Millenium Falcon set in your parent's attic, it might be time to let go. For further tips on selling Lego on Ebay, visit www.youtube.com for insightful video guides.
These items are some of the most searched for products on eBay. This highlights that they are highly sought after by online consumers and are more likely to get a fast sale. So if you have these items at home and no longer use them, they could help you generate some seriously quick cash.
{ 0 comments }