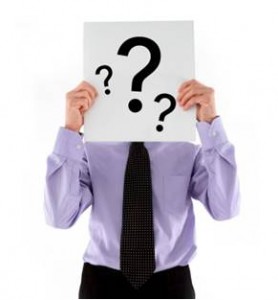 Do you find that you spend differently depending on the way you will be paying for something?
Some say they spend more when they pay by card, whilst others find if they buy everything with cash they quickly deplete their supplies and have little to show for it. Rather than simply form one view or the other I wanted to test it out myself.  Does spending on a Tesco credit card in-store make me spend less or more on my groceries? What about carrying a wad of paper money? How does that affect my out-goings?
It's in the mind
I thought a 30 day challenge was in order! For an entire month I put as much spending as I could on a credit card. Each time I went to buy something I thought about what it felt to be charging my purchase and imagined how much in total I would be paying off at the end of the month.
At the end of the month I had spent more than I thought I had but not excessively so. And I knew exactly where it had all gone. It was useful to have an itemised copy of everything I had spent, especially as understanding your spending is the first step to growing your pennies!
Cash is King?
The next month I went to the other extreme and paid for everything in cash. Whilst it was novel at first to walk around with a pocket full of money the feeling soon wore off. By the end of the month my bank account balance didn't really look very different although I did feel like I had been spending more on smaller items throughout the month as I wanted to get rid of the change accumulating in my pockets.
Find what works for you
Rather unexcitedly, the method of payment didn't make much of a difference to me and my spending overall. Perhaps I was too conscious of my spending on the plastic or too careful ensuring I got to the end of the month with paper money to spare to get into too much trouble during this experiment. But that's exactly the point – it's all about being conscious about your financial plan. Even though the payment method didn't make much difference to me I highly recommend giving it a try.
I have friends who spend more on their credit cards than they care to admit but also know of others who feel credit cards help them control their spending and holds them accountable better than a loose pocket of change or a wallet of paper bills.
I challenge you to take a 30 day challenge yourself and then let me know what your experiments uncover. Does a certain payment type help or hinder you growing your pennies?
Good luck!