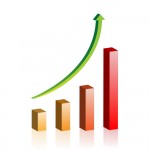 As we journey through life, it's natural to want to make progress: to earn more; to see new things; and to grow personally and professionally. However, as our income hopefully grows, many of us quickly find new and exciting things on which to spend our newly earned pennies. After all, we work hard, we deserve it!
This in itself is fine. However it's important to understand that once you become accustomed to nicer things it's very hard to go back: beware of  'lifestyle inflation'.
The Silent Killer of dreams
Lifestyle inflation can creep up on you. Perhaps you begin earning a little more and decide to 'upgrade' a few things:
A nicer car that doesn't smell
A better gym that doesn't smell
A shiny phone contract that errr…you get the point.
If you allow it to continue you'll be spending all of your income each month, regardless of how fast you can increase your earnings and any dreams that you have to be financially comfortable will never be fulfilled. Avoiding 'lifestyle inflation' is particularly important for those of us in our 20s and 30s because we may still have relatively modest lifestyles. You may be a student, or freshly graduated. Or like me, a few years out from graduation beginning to make progress in a career. One of the best tips I read whilst still at university that helped me to where I am today was:
"continue to live like a student for as long as possible"
And no I don't mean crazy drunken weekday nights, or take-away pizza every day! Rather, continue to live conservatively like you did when you were a student. Most importantly, avoid finding new ways to spend your newly aquired income, (or that much anticipated raise for those of us already with an income).
Being in our 20s and 30s we are uniquely placed to be in a position to make a huge impact on our future wealth largely because we have so much time to let our pennies grow. We have also had less time to develop expensive habits. Ultimately, avoiding lifestyle inflation by keeping expenses low is a great way to leave you with enough pennies each month to begin investing.
The threat of lifestyle inflation is one of the reasons I gave for avoiding the purchase of a new car in Wednesday's article on 'How to afford your mid-life crisis car': If you start off with a shiny new car, you'll never want to drive an old 'banger' again. After all, no-one wants their life to get more uncomfortable; only better. That's lifestyle inflation at work. It is one reason why so many people find themselves in debt, as acquiring debt allows us to make purchases to make our lives more comfortable, to 'inflate' our lifestyle without any increase in income!
Opportunity Cost
Magical Penny has been exploring the topic of debt this week, most recently: car debt. Sean, a Magical Penny reader and long-time friend, made his case in the comments that I was missing something: the opportunity cost paid when saving for a car rather than financing. Sean explains that hypothetically, during the 2 years of saving of a car, savers would miss out on:
"2 years of fault free motoring and the pleasure of owning a new car…"
…although he admits that:
"The problem with opportunity cost is that it's very open to personal interpretation".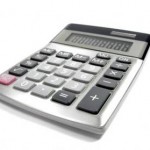 Read the full debate by clicking here.
Sean's completely right on this. Financial priorities are a very personal thing. For me, living without a car was a 'big win' that helped me to begin saving and investing. For others, the benefits of a new car (fault free motoring and pleasure) may seem worth it. The difficult part however is fully appreciating how much an experience is truly 'worth'. The Magical Penny car post seeked to explore this from the perspective of  those of us at the beginning of our adult lives, where I believe that the cost of buying a new car is more than most people would think: particularly considering the different opportunity cost of not investing (missing out on stock market gains) having made the car debt a priority.
'Live like no-one else so later you can live like no one else'
Dave Ramsey (US personal finance personality)

The first 'Live like no-one else' means living below your means, something that some of us don't do very well. Taking out a car debt equal to several months of work is not truly living within your means even if you think you can afford the payments. In Sean's example, given the huge potential that saving money in your 20s can have, it's easy for me to accept the 'opportunity cost' of mising out on 'the pleasure of a new car'. That said, some may take my argument to the extreme, lowering their lifestyle to nothing by surviving on ramen noodles and living in a tiny flat-share, all in the name of 'compounding returns', saving a sizable chunk of their income in the hope of huge investment gains. As with most things, however, it becomes a question of finding the right balance for you and remember: Don't completely mortgage today for the hopes of a pay-off tomorrow.
Personal finance is personal
And so to end this first week of posts about debt here at Magical Penny: I challenge you to think of a 'big win' of your own: To avoid spending on something that may seem 'normal' to those around you: a car, regularly eating out', exotic holidays…etc. It's not about depriving yourself of experiences or nice things, but reconsidering your wants: are they really worth it or is it better to 'live like no-one else' so in a few years you could have grown your savings to such an extent that they allow to 'live like no-one else'.
Follow Magical Penny on Twitter for post updates and other thoughts, and sign up to the newsletter too -some special things are planned soon, only for subscribers! It's free so join today!