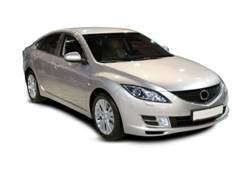 Imagine a few years down the line: You're fat, working a dead-end job and divorced from the love of your life. Let's throw into the mix that you're losing your hair too.
The only solution? A midlife crisis sports car of course!
Hopefully you'll not find yourself in this situation but it always helps to be prepared. What's a prudent 20 something to do? For the purposes of this post I'll ignore the fact that we all should be working to improve ourselves, developing and maintaining healthy relationships and finding fulfilling ways to spend our days on the planet.
Instead, let's focus on logistics of being able to pay for the car!

For many of us, getting a car loan is the 'normal' thing to do. How else are we to afford one? When I explain to some friends that I'm saving up for my first car some of my friends really do say:
"But Adam, no-one can afford to buy their first car without help from their parents or a car loan right?"
Avoid your first major debt
Aside from student debt, a car loan is often the first major debt that young people beginning their careers sign up for: certainly a number of my friends bought cars after university using financing, many focusing on the monthly payment rather than the total cost of the loan.
However carrying debt can be costly and adds risk to your life: when you take out a loan you make a promise to pay it back over time but the future is never certain: you may not be able to pay back the loan in the event of a job loss, or you may not be able to afford other things that you need or would like because you are committed to making the payments on the car-loan.
In cases where you buy a brand new car, you could get in even more trouble as the value can quickly fall below the level of your debt so you would not be able to sell the car at a later date without first taking out another loan to cover the difference. With debt you lose both cash flow and flexibility –you are required to keep paying for your purchases even in the event of a change in circumstances.
So what's the alternative? Here are 4 ways to either avoid or minimise car debt, putting you in a much better position to grow your pennies helping you afford your mid-life crisis car later on in life:
Do you need a car now?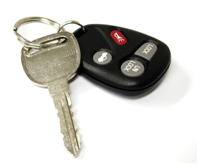 Having a car can provide great personal freedom and for many, getting your own set of wheels is a 'coming of age' moment: You no longer need to rely on public transport or lifts from family or friends. However it can also be a financial burden and a commitment that stops you from being able to save money for your future self.
Admittedly it's easier for some to decide against a car: for example, I love cycling and my trusty bike gets me to work and around my city quite easily. It's not always convenient but the choice to not have a car makes a significant difference to the amount I'm able to funnel into my emergency, opportunity and future self accounts. Ask yourself:
"Is having a car at this stage of my life really worth it?"
Deciding to wait a little while for a car can mean the difference of tens of thousands of pounds considering how much the pennies you save in your 20s will grow in value over time.
Buy used and older
Most readers of Magical Penny are young 20 somethings just coming to terms with their finances, or at least seeing what all the fuss is about! We already have what almost everyone would pay millions for: youth! Take advantage of being young: you don't need a shiny new car to enjoy the crazy adventure of early adult life. Not having a car payment (or a very low one) allows more flexibility to travel, visit friends or simply save for other things like a down-payment on a house.
Having an older car also lowers your insurance premiums and it is much easier to purchase an older, lower value car with cash (saved over a few months). Remember, it's not about depriving yourself: it's about getting yourself in a position to make a significant impact on your future self's bank balance: the money you save by buying a old used car in your 20s compared with financing a new car or leasing a car  is not just a few thousand pounds: left alone and invested properly, we're talking significant sums: tens of thousands of pounds; plenty to be able to afford that Ferrari when your hair starts to thin and you need that mid-life crisis boost!
Cheap(er) Financing
For some, having a new car is something that can't be avoided: they require a new car as part of their job perhaps: it needs to be presentable for visiting clients or reliable for travelling to meetings and events. In these cases spending the time to find 0% finance deals is the best option. All debt has risk but 0% finance deals at least cuts back on the expense of borrowing.
Pay It Off ASAP
Even if the interest is at 0%, you need to work out a way to over-pay -not having debt has a huge phycological benefit of being master of your own destiny, rather than working for your creditors. Also, if you want to be ready to begin seriously growing you pennies through saving and investing, you need to have significantly reduced your car debt otherwise you are taking on too much risk. Find ways to cut back on your lifestyle and add any money saved into the 'pay of debt' category in your budget.
Many people feel liberated when they pay off their debts as 100% of their income can be spent on today's and tomorrow's needs and wants, rather than yesterday's obligations. Sounds good doesn't it?
Finally…
As you're reading Magical Penny, the blog that evangelises the power of compounding returns, you may be eager to start investing before you finish paying off your car loan. However it's not generally recommended as the stock market' return is not guaranteed. The savings you will make when you pay off debt, however, are. The best plan is often to get the expense and risk of a car loan out of your life before you begin to seriously grow your pennies in the market.
Ultimately if you make the choice to lower your car-debt now when you're still young and  still (relatively) cool,  you can afford that sports car just in time for your mid-life crisis!
This light-hearted but important post on paying off debt and reducing your lifestyle while you're still young is part of Magical Penny's 'Debt' series – making sure that you understand the importance of eliminating debt before you begin growing your pennies in the market. Don't miss any of the action: get free updates by clicking here.
Further reading:
Carnival of Personal Finance #245 @budgetsaresexy
–Magical Penny as a featured 'editors pick':
#1) Magical Penny: Financial Lessons of a Cheese Pedlar. Cheese & finance?! AWESOME! 🙂 If you frequent Subway a bit, and like keeping your money, this is a must read. Well done Adam!
Why you must get out and stay out of debt @Monevator
Get out of debt to unleash your inner money maker @Monevator