Magical Penny is currently exploring the subject of debt as having debt makes growing you pennies more difficult. Previous debt topics include Student Loans, and Car debt.
If you only learn one thing about personal finance it's this fact: if any of us are going to be successful at saving and investing we need to ensure that there is a gap (preferably a growing gap) between our income and expenses.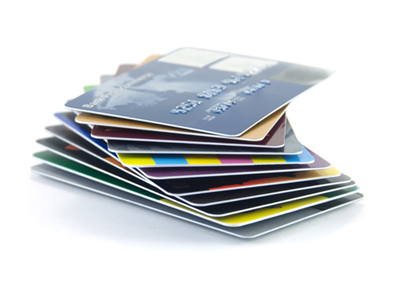 Credit cards, in some ways, remove us from our spending, making saving potentially more difficult. Using a credit card means that  we don't have to actually pay for our purchases straight away. A credit card allows you to pay just a small amount each month to 'smooth' out the cost. Whilst they can be useful tools for some, for many they act as the gateway to bigger financial problems. Certainly credit card debt is one of the most common forms of debt for most of us.
Understanding Credit Cards
I've had a credit card for less than a year. In truth I didn't see the need for one but decided to investigate my options after reading Ramit's I will Teach You Do Be Rich. I am by no means an expert on this subject but as part of Magical Penny's foundational series on debt, this article will get you up to speed on credit cards.
Below are 4 reasons most often given for a credit card and the Magical Penny perspective on each of them.
Credit Card Perks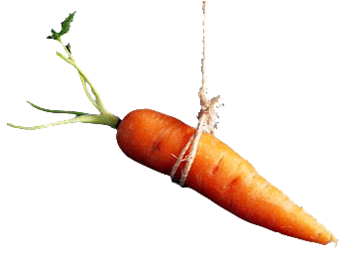 Credit cards are primarily marketed to consumers by highlighting the 'perks':  the incentives for taking out and using a particular credit card: 'air-miles' , 'points' or 'cash-back' are the most common. However when you're searching for credit cards most personal finance information online is very US-centric. In the US it seems that credit cards play a much bigger role in the 'culture'. The 'perks' are better too:
"My credit card offers discounts on most major retailers, plus discounts on concert tickets and a "Make a Wish" service, which recently got me orchestra tickets I couldn't get anywhere else."

Ramit Sethi.
When I began looking at credit cards in the UK, I was little disappointed: the perks on UK credit cards are negligible at best, and even the relatively good card perks  have now been scaled back due to the financial crisis of 08-09.
Ultimately I conclude that even if you do have a card that gives you 'cash-back' or 'points', it's a dangerous game to play psychologically because you may be encouraged to spend more to get the rewards. No one gets rich from credit cards, (and it's particularly true in the UK where the perks seem minuscule).
Flexibility

The flexibility of being able to buy things before you have the money is helpful for many people and it's this flexibility that makes credit cards so popular for most people. However it's dangerous way to live.You can never be sure of tomorrow and you may find yourself in a situation where you've bought more than you can afford.
It's also expensive if you cannot pay off the card at the end of each month as the interest rate is typically over 15%. If you have credit card debt yourself, paying it off should be your first priority if you are ever to be able to grow your pennies. It's more important than paying off your car and certainly more important than saving up for a house. In fact it should be your most important financial goal.
That said, if you are struggling to pay your bills, your credit cards should be your very last priority because they are unsecured: meaning the credit card company can't take anything away from you if you don't pay them (unlike a car loan or house loan where if you stop paying them you risk losing them to your creditors).
Consumer Protection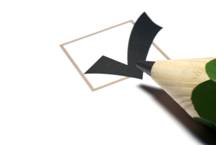 One legitimate and positive reason for using a credit card in the UK is to take advantage of the Consumer Credit Act, which protects you from defects and problems with the item or service you buy. The act makes the credit card company equally liable along with company you bought the item from. Crucially this is only applicable on items over £100.
I saw the Consumer Credit Act work in practice when my friend booked flights to Hong Kong with Oasis Airlines in January 2008. The airline went bankrupt on 9 April 2008 but thankfully my friend had booked using a credit card. The credit card company was therefore responsible for getting her and her friends on a flight on the exact date of the original flight, regardless of cost. It only took a couple of phone calls to sort everything out. It would have been  a lot harder to get your money back and replacement flights  if you had used a debit card!
Building Credit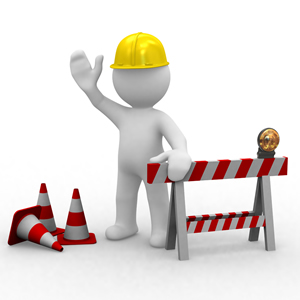 Building a credit score is often cited as an important reason to use a credit card. If you do a couple of minutes of  searching online you'll quickly come across everyone talking about FICO scores. UK readers need not worry. This is a type of American credit score that is used near universally: for mortgages, car loans, even if you're wanting to rent an apartment or start a new job!
In the UK, there is no universal credit rating. Yes, there are 'credit reference agencies': Experian, Equifax and Callcredit for example,  but each financial lender has its own criteria to 'score' you when deciding to offer you a financial product. It's a little less 'joined up' in the UK compared with the US's mighty FICO so credit scoring is less than an issue of life and death compared with in the US.
Having a credit card does help build your 'score' in the eyes of many lenders though because it shows potential lenders that you have the ability to pay your bills on time (assuming you do pay at least the minimum payment on your credit card each month!).
Ultimately if you're serious about growing your pennies, your credit score shouldn't matter too much:
Buy used with so you can afford your mid-life crisis car.
Save up a substantial deposit to get the best mortgage rate
Just make do with what you can scrape together and in the process make your future self proud and avoid bringing risk your life.
In the end I decided to get a credit card for the consumer protection it offers and establishing credit-worthiness (although I'm not fully convinced how big an impact it will have when I'm looking for mortgages compared with the impact of a down-payment). I don't intend to take out any other form of loan as I've made a commitment to live below my means and grow my pennies.
My credit card offers no useful perks but as it's connected with my current account it keeps things simple with my online banking.
Used correctly I've come to the conclusion that a credit card is like a power-tool: in the wrong hands it can be hugely dangerous to your financial life but it can be useful too, although seemingly less useful than if I were in the US, where FICO rules supreme and the perks are more tempting.
Do you have a credit card? What have you found to be useful?
Further reading:
The Consumer Credit Act
Credit rating in the UK
Optimising Credit Card useage (US centric but a fun read….well, fun for me at least!)