There are some truly stunning properties in countries around the world.
From the white sand beaches of the Caribbean. To the old cobbled town houses of Rome. They all have their own unique quirks, and attract a wide range of different people. Investing in properties abroad is something many people can only dream of, yet for a few lucky ones it's a lovely reality. Right now the property market is different and constantly volatile in all countries. The US is known for it's huge houses for a cheaper price compared to the UK. And the south of Italy is known for its expensive lavish coast line. So let's explore the countries where you could get the most for your money.
Panama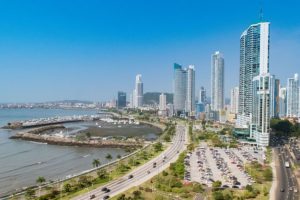 This might seem like a random one, but Panama is cheap! A property on the beach costs nearly half what it would for a property on the beach in the UK or US. Whilst it's not really a popular tourist destination just yet, the city is thriving and growing each day. The investment might not pay off right away, but for a while it could make a lovely little holiday destination, and it's bound to make it's way into the holiday market very soon.
Monaco
Located on the French Riviera just off the south of France, this stunning little area of real estate will be the gift that keeps on giving. Home to F1, lavish shops and restaurants, and a hot spot for the rich and famous, you can't go wrong buying a property here.  There's so much to see and do, and you're only a short journey from mainland France. It offers beautiful beaches and weather, a lovely cosy winter destination. Property here can be on the expensive side, but if you look into mortgages you should be able to find a reasonable deal. It's such a popular holiday destination, that you'll easily be able to make your money back and more.
This one is a perfect all year round holiday destination. If it isn't during skiing or snowboarding season, the area is still so beautiful it attracts the attention of so many people. Investing in a chalet won't disappoint. They're huge, open planned whilst still being warm and cosy. The property isn't too expensive, but it is easy to make your money back, with the location bringing in all sorts of people, from groups of friends to families, to big parties. You'll always be booked up, and it makes for a lovely holiday destination for yourself whenever you fancy it.
Rome
Rome is one of the most stunning destinations in the world. It's full of so much history, and it attracts loved up couples and history buffs from all over the world. You'll definitely not be short of people wanting to rent here. As it's only a short stay sort of destination, it might be worth utilising things such as AirBnb once you've purchased a property, to help rent yours out. You can get a lot of space for rather cheap and is definitely a worthwhile investment.
For more property articles, read more here on Magical Penny