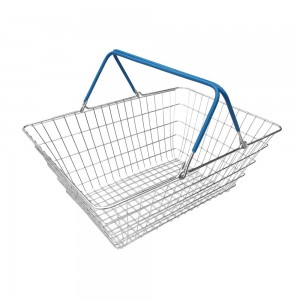 It's the back to school season.
It's nearly Christmas.
It's the last sales before Halloween.
It's Black Friday.
There's always a reason to go shopping.
Unfortunately, it doesn't matter if you've got a very good reason. For a lot of customers, a trip to the shopping centre can have catastrophic results for their bank account. In fact, you don't even need to go to the shopping centre. Nowadays everyone can shop comfortably from the comfort of their home via eCommerce websites, or even on the go, using their phone. In financial terms, shopping is a poor investment that is likely to bankrupt your budget if you're not careful. But it is also an indispensable element of everyday life. In short, how do you improve your shopping habits for the sake of your finances?
Oops, I did it again
Browsing, whether physically window shopping or from a digital screen, can be a dangerous experience. If you're not careful you can end up buying a lot of items that you didn't even need in the first place and that you can't afford. Did you know, for example, that the main reason for quick no guarantor loans, such as the ones from New Horizons, is to buy high-tech devices. It's no coincidence that credit scores take a negative hit at around the time Apple or Samsung presents their latest smartphone. Sometimes, you feel trapped into buying because the shop assistant is insistent. Sometimes it's your response to social pressure. But this has to stop!
Become an organised shopper
You can't avoid shopping. But you can become an organised shopper, starting from your grocery list to your trip to the shopping centre list. Souq Planet has calculated that making a shopping list can save you up to 25% on the final bill. Let's imagine that you do your grocery shopping every week: at the end of the month, you've saved the price of an entire shopping trip.
Can you do it yourself?
Have you ever thought that you don't always need to buy new items? To take a simple example, if you are considering redecorating your home, you could try your hand at some clever DIY tricks instead of buying everything new. Being crafty can save you a lot of money in the long term, and it's also a fun hobby if you love working with your hands. Old furniture can get a breeze of fresh air with a new coat of paint – and you can spend less than £15 on revamping a cabinet. Surely that's cheaper than buying everything new.  
Make money out of your excess
Everyone buys items they don't need, even though keeping a shopping list helps you to reduce the risk of cluttering your home and your finances with unwanted items. But you could turn what you don't need into money. eBay is a good platform to start selling your prized possessions – assuming you provide an honest description and a fair starting bid. Unless they are collectors, items sold on eBay won't go at the price you've paid for them. But it's a way of getting your finances in order while decluttering.
Avoiding the trap of a shopping trip is a mixture of skills: organisation, creativity and knowing what to sell. From preventive actions to quick fixes, you can learn to turn shopping into a positive investment in future.
For more spending tips read more Spending articles here on Magical Penny