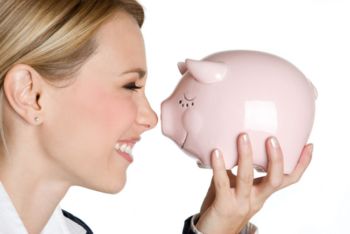 Is delaying spending and saving money delaying happiness?
When you think about saving money does it feel like a chore?
Do you feel like when you do save that you're giving up on something in the present? When you put money away in one of your savings accounts do you see it as delaying happiness now for a better tomorrow?
Living Like No One Else –Sacrificing to win
Within some circles it's something of a status symbol to be 'sacrificing to win'. Certainly a strong determination is great for getting out of debt and battling credit card companies but such a strong resolve can only last so long. It's much harder to maintain a focused intensity when you're simply saving money. After all, there's lots of great ways to spend your hard-earned cash. And it's even harder to save if, when you do, you feel you're depriving yourself by doing the 'right thing' by setting money aside.
Emotions not mechanics
The mechanics of saving are easy. You put money in a savings account and leave it there. But it doesn't always stay there or even get there in the first place. To achieve the right balance between spending and saving you need to know your emotional triggers and understand your spending patterns. You may be your own worst enemy, but crucially you can't be too hard on yourself or you'll be put off from saving for the important things in life.
Save More Yet Stay Happy
You may have heard the expression that "money can't buy happiness" but many people still try! To truly live the motto you need to ensure that your spending and your happiness are less correlated and therefore your savings can grow without feeling deprived. This can be done in a number of ways like:
Ultimately to be successful at saving money month in, month out, you can't spend your time feeling deprived. No matter how many 'save money hacks' you find online, you must remember to not stop spending to such an extent that it makes you miserable. If you do you are acting against what saving money is ultimately all about: enriching your life by increasing your choices and options available to you in life.