Warning: This is a more 'stream of consciousness' post today. As I continue to work behind the scenes on definitive posts for how to find good unit trusts and the best ways to invest I thought I'd share with you something that landed in my inbox a few days ago: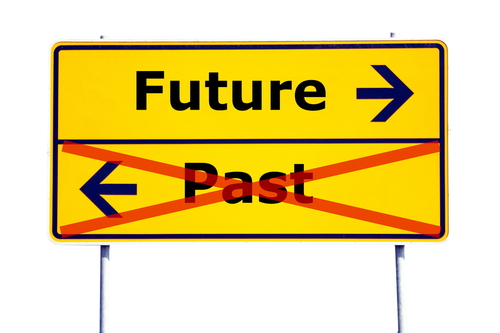 The email in question was one of Brian Kim's "Motivational and Inspirational Thoughts" (MIT) emails. Some might scoff that I subcribe to these MITs but I honestly believe its important to be thinking about your personal development regularly.
You may think it gets repetitive reading "be the best you can be" type content day in day out, but you should try it. There's something special about reading inspirational things on a regular basis. Even the most positive person can find such content uplifting and give them a boost to make today better than yesterday.

Reading postive ideas and messages, either in books or online is something I would recommend
(and naturally I feel the same is true for reading and learning about money management for helping you stay focused on amazing and life-affirming saving goals).
And so onto the email:
There are some people who buy really nice things, but don't use them.

They're saving them for some "special occasion."

And should one arise, they rationalize and say they'll save it for an even
better occasion.

In short, they never get to enjoy it.

Enjoy it.

Today.

Give yourself permission to enjoy.

There is no perfect day in the future.

There is only the perfect day of today.
Normally I find Brian's emails inspirational and easy to agree with. But this one kept me thinking.
Am I saving my money (and the 'nice things' I could be buying) for a perfect day in the future that may never come? Should I be thinking more about today?
Whilst living and being present in the moment and focusing on today are worthy goals, this message troubled me as it could be used too easily to justify not saving for the future. And this is dangerous particularly because:
We don't need money to enjoy today…but there's always the possibility that we will need money to enjoy tomorrow.
We're never going to be younger than we are today and we have almost limitless options and paths as we walk through life. Yet each passing day sees our options and possible paths deminish. It's great to save for the future for this reason as it maintains our options, or at least limits the decline of those options.
The email may be right that there's only a 'perfect day of today' but the more you control your spending today, the greater potential you have to transform your future. And considering the power of compounding this isn't being melodramatic or overy inspirational -small but consistant long term saving today can has huge implications on your potential wealth in the future.
This topic may seem rather deep for Friday but I hope you take a moment to examine any prejudices or beliefs you may have about spending and saving patterns now and in the future. Maybe I'm off-base? How do you balance creating perfect todays with planned tomorrows?