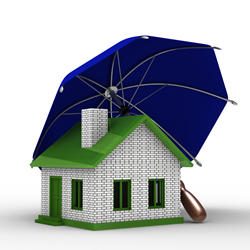 When shopping for homeowners insurance quotes it is important to be informed so that you can shop like an educated consumer. Weigh all of the important factors by utilising the information right at your fingertips. Here are a few helpful resources:
Know your needs: It's really important to know what your needs are when shopping for home insurance. How big is your home? Do you need additional liability coverage? A licensed home insurance agent can best help you determine your needs so make sure you enlist the help of a trusted agent.
Get comparative quotes: Get as many home insurance quotes as possible and make sure you are comparing apples to apples. Working with an independent agent who can shop your policy with multiple providers can save you time and money in the long run.
Research your insurance provider: Before signing anything, find out some information about the carrier you are purchasing a policy with. What is their financial rating? Do they have good customer ratings? Research their A.M. Best rating which will give you a good idea of their overall strength.
Do a regular review: Don't wait until rates go up to review your policy. Once a year or so, check your policy and make sure you are adequately covered. Also, inform your insurance provider about any changes to your home that may require your policy to be updated.
Also, if you live in America, visit your state department of insurance website to get the latest information on insurance rates and regulations.