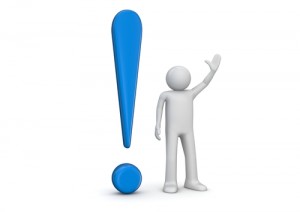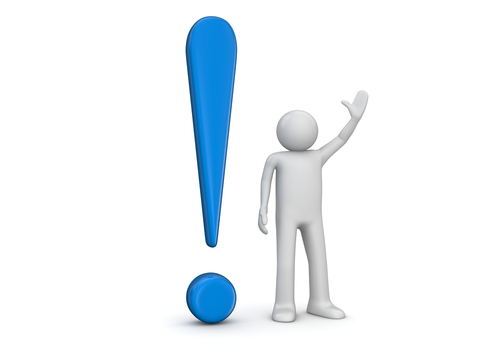 Start up business costs can be a substantial investment. I'm currently in the process of setting up Magical Penny and my other web properties up as a business so I know (although a 'web business' is easier than many other kinds of businesses).
With any business births in the current climate, securing any element of your finances is a relief and peace of mind.
The British population has embraced the imported 'claims culture', putting small and medium enterprises under difficult financial pressures to perform perfectly without room for human error. From 2007 to 2011, the United Kingdom has seen an 18 per cent rise in liability claims, with 2010/11 recoveries totalling over a terrifying £10.6 million pounds.
The 'claims culture' is being nurtured by Claim Management Companies (CMCs) who make exorbitant amounts from successful cases. Their 'no win, no fee' policies attract exaggerated and fraudulent claims from individuals who are looking for a get rich quick opportunity, in between genuine cases of mistreatment and misfortune.
In 2011, a report from the Association of British Insurers alleged that 51 per cent of consumers had been contacted by CMCs in 2010 regarding potential injury or accident claims – a worrying statistic inferring that businesses need to be more vigilant than ever surrounding their potential public and professional liability.
Although not all liability insurance is legally required, taking out an inclusive policy should be considered as an investment for your business and not a hindrance. Whatever your business's insurance needs, policies typically cover legal fees and compensation.
When you consider a professional indemnity insurance provider, or a trusted public or employer liability insurance company, you are taking steps to protect your enterprise from preventable economic failure.
Public Liability Insurance
Public liability insurance is not a compulsory insurance but it does cover your business against claims that surround any accident or injury caused by your company. This is not restricted to major health claims – public liability insurance ensures that clumsy damage to client's property is also insured.
Public liability insurance is a basic, but reliable guarantee that should your business physically instigate an instance of damage or infirmity, your legal and liability costs are covered.
Employer Liability Insurance
Companies that employ any number of workers are legally required to take out employer liability insurance. This product protects employers and employees should any team members' experience a work related accident or suffer from an illness induced by their occupation.
Although most moral small/medium enterprises (SME's) have the interests of their workers in mind and implement comprehensive health and safety policies and procedures, it is always wise to prepare for unanticipated, unfortunate events.
Work related illnesses cause a high proportion of absence from work each year. The latest Health and Safety Executive key annual figures from 2010/11 confirm another astonishing year for industry induced sickness and injury. The fundamental figures affirm that approximately '1.2 million working people were suffering from a work-related illness', while '171 workers were killed at work' and '200,000 reportable injuries occurred'.
These dire demographics are unquestionably a warning sign for all organisations, but particularly SMEs. To put your business under avoidable fiscal jeopardy suggests complete discount towards the current climate.
Whether you employ individuals under a permanent or temporary basis you are required to take out a minimum policy cover of £5 million. You must also account for voluntary staff, or anyone who has performed tasks or chores to assist your business.
Professional Indemnity Insurance
Though every business insurance policy should be tailored to suit your line of work and individual business, it is imperative that you speak directly with your professional indemnity insurance provider to arrange suitable cover for your company.
Professional indemnity insurance is a far more complex form of insurance provided to protect those who run specialist businesses. If the service you provide your clients requires expert knowledge or professionally qualified acumen, you may find that you have had to take out professional indemnity insurance before you begin business.
This is particularly applicable to solicitors and architects, for example. Sale of your intellectual property, advice or creativity based services should be protected by professional indemnity insurance. Be sure that your intangible products are protected to the same level as material commodities.
Should a claim ascend surrounding negligence, copyright infringement, damage or loss of professional data, dishonesty or defamation, professional indemnity insurance will cover your legal fees in addition to any compensation costs, as ordered.
At a time when jobs at an all-time low and the recession is affecting all individuals from every walk of life, do not endanger your business. Consider taking out satisfactory insurance to protect your SME and survive the excessive 'claim culture' within the current economic climate.