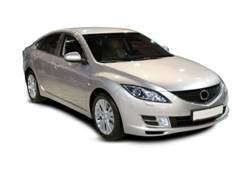 New car sales in the UK are on the up this year, and the new 65-plate has taken UK car registrations to a September record. More and more people in the UK are buying new cars due to the array of offers and payment packages available.
For most, searching for a new car is an exciting time, but as it is arguably the second-biggest purchase after buying a house, it can also be very expensive.
So how can you afford to buy a new car?
Scrap your car for a new one
Scrapping your old car for a new one is a great way of getting a discount on the overall cost. The only scrappage scheme currently running is being offered by British automotive manufacturer Vauxhall, so if you're after a brand new Vauxhall, you're in luck!
If you scrap any old car, Vauxhall will give you £2000 off a new one, provided you have owned the old car for at least 90 days and you buy a new Vauxhall. There's no upper age limit and you can scrap a car from any manufacturer, so if you have an old car lying around this is a really good deal to take advantage of.
Go electric with the Government Plug-in Grant
The Government Plug-in Grant encourages drivers to buy a new plug-in vehicle by contributing to the cost. For example, if you want to purchase a new electric car, you can apply for a grant to cover 35% of the cost, up to a maximum of £5000. The rules are slightly different for electric vans; the grant will cover 20% of the cost up to a maximum of £8000. The 'cost' is the full purchase price you pay for the vehicle, including number plates, vehicle excise duty and VAT, though does not cover any extras such as delivery charges or first registration fee.
It's not just applicable to electric cars (EVs) – the grant also covers plug-in hybrid electric vehicles (PHEVs), hydrogen fuel cell vehicles and other technologies.
The grant is currently expected to run until February 2016, though the grant will become tiered towards the end of 2015, so if you're interested in making use of this offer, now is the best time to do it.
Sign up to a Personal Contract Purchase (PCP) scheme
The Personal Contract Purchase scheme is particularly useful for people who want to change their car every few years. This is an attractive option to many buyers as you are renting the car rather than buying it outright.
This scheme works when you pay a deposit of around ten per cent, agree to pay monthly instalments over a fixed period (usually three to five years) and defer paying a lump sum to the end of the contract.
At the end of the fixed term you have a choice either to pay this lump sum, give the car back, or sell it privately to clear the outstanding balance. If you do go for this scheme, though, it is vital that you maintain the cost and stick to the agreed millage to avoid incurring extra costs.
Apply for a Car Finance Deal
The most common way motorists can afford to buy a new car is through car finance and the number of deals available through manufactures, brokers and dealerships.
There are a number of car finance deals available and they all depend on the manufacturer and dealership, but you can expect to benefit from offers such as interest free, low monthly payments and no deposit deals. Because there are so many great offers right now, more and more finance packages are becoming available as the competition gets stiffer. In some cases you can also trade in your current car as a full deposit to keep monthly payments of a new car to a minimum.
Apply through a Bad Credit Car Finance Specialist
You may struggle to be accepted for car finance if you have suffered with a low credit rating. If you have had missed payments, defaults or arrears, a CCJ, suffered a bankruptcy or had an Individual Voluntary Agreement (IVA) you are eligible to apply for Bad Credit Car Finance.
If you apply for bad credit car finance with Stoneacre, they will initially do a soft search on your credit profile, meaning that it will not appear on your credit history. If you are eligible, you could also sign up to Black Box Car Finance. You will have a black box fitted on your vehicle, which will alert you every time a payment is due to avoid missed payments, thus helping to improve your overall credit rating. You should only do this if you can afford it, though, as if you do not pay your monthly payments, the black box can prevent the car from starting and it will be unusable.