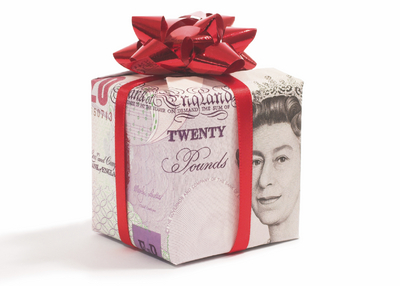 George Osborne's Autumn Statement is only days away, but few members of the public will be expecting too many early Christmas presents when he addresses the nation. Much of the circling opinion suggests it will be more a case of finding a place to plunge the axe, and with reducing the fiscal deficit being the main priority, working people won't be holding their breath for much in the way of handouts or relief.
And the inevitable bitter aftertaste will no doubt centre on the extortionate cost of living facing Brits today. The Chancellor has rightly pointed out that the relationship between wage growth and inflation is as favourable as it ever has been at the moment, but it isn't nearly enough to offset the concerns of a generation struggling to provide the life they imagined for themselves and their families – let alone climb aboard the housing ladder. Indeed, debt, rather than growing net asset value, is the reality facing many of us.
Consumer-friendly credit
On a positive note though, consumers can at least take solace from the fact that if turning to a helping hand is a necessity, the market for credit isn't the overpriced minefield it once was. In fact, the combination of record-low base rates and an increasingly competitive landscape has created a perfect storm for an abundance of low interest loans.
The premier source of such improved competitiveness – and, by extension, improved value – has been the rise of alternative finance providers, with peer-to-peer lending (P2P) platforms in particular leading the way. Such online lenders conduct their business by matching money from those consumers willing to lend as an investment directly with those in need of a loan.
The chief selling point of such a model is its efficiency, with any middlemen or red tape eliminated in this most natural of interactions. The platform acts purely as a mediator, ensuring that controls are in place to ensure that only creditworthy applicants make the cut. But, other than a small admin fee for this service, they leave the resultant value to be enjoyed by both borrower and lender.
For the borrower, this means receiving a low-cost loan with a favourable APR, with the ensuing monthly repayments allowing the lender to benefit from returns on their money typically in excess of 5 per cent. And as a borrower, there are further advantages to be had too in terms of flexibility.
Loans can be taken out for a variety of purposes including debt consolidation, home improvements, car finance or holidays, and you also have a good degree of choice in both the loan amount (£1,000 to £25,000) and the loan term (1-5 years). Some peer-to-peer platforms such as Lending Works even offer the option to make overpayments or early settlements at no extra cost.
And it requires the minimum amount of input to set the ball rolling too, with an online application form usually needing no more than two minutes to complete. The approval process then takes no more than a solitary working day, and if the desired decision on the application is returned, a borrower can expect to receive the funds overnight. Quick, simple and affordable – just as a loan should be.
Loans that work for you
So while Wednesday's Autumn Statement is unlikely to give you the lift you need with the festive season ahead, there is no need to feel too disheartened. Being debt free will always be the primary objective for all of us, but the perception of loans as some sort of financial straitjacket is fading. Instead, they can be a sensible way of making proactive decisions – with nothing more than reasonable repayment plans as a consequence.
Be sure to do your homework, and always check the fine print when perusing the offers from various lenders. But there are great deals to be had out there, and they aren't all that difficult to find. The power, for once, is in the hands of the consumer.