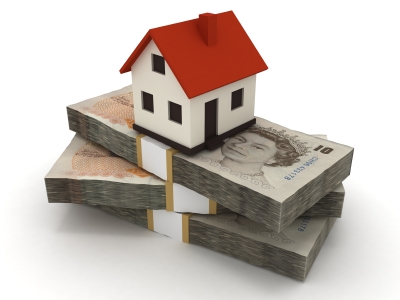 If you are in a position where you are selling a parcel of land that you own but still want to exercise some control over what the buyer will be able to do when they want to develop it and build, this would be one example of where you would use a restrictive covenant.
When you are searching for a property through a site like hamptons.co.uk and others, you will almost certainly come across properties and development opportunities where some sort of restrictive covenant is in place.
You will find that restrictive covenants cover a broad range of issues and it doesn't necessarily mean you can't make alterations to a property that you want to, but it might mean that you have to get permission from a third party in order to do so.
Checking for restrictive covenants
The solicitor or conveyancer that you use to help you buy a new-build or older property should check to see if there are any restrictive covenants in place when they are reading through the deeds to the property as part of the conveyancing process.
It is vitally important that the conveyancer you use checks all of the documentation thoroughly and makes you aware of any issues that they discover which might affect your ability to develop or make alterations.
If they fail to do their job properly by making you aware of any restrictive covenants, once you sign the title deeds you will have confirmed your agreement to the terms contained within the title deeds, regardless of whether you were made aware of them or not.
Suddenly discovering that you have to tear down an extension to your property which breaches the restrictive covenant might seem an extreme example, but sadly there are plenty of examples of scenarios like this occurring.
This is why checking for restrictive covenants is such a critical aspect in the buying process.
Building regulations & boundaries
There is often some confusion amongst homeowners with regard to planning permission, which is actually entirely different from restrictive covenants.
A key point to remember is that obtaining planning permission from your local authority or obtaining building regulation approval are completely separate from applying for covenant consent, which you will have to do as well if you do not want to fall foul of any restrictions.
Another common scenario area where you might encounter the use of restrictive covenants is to settle a dispute with a neighbouring property.
Someone living next door to you might decide they want to erect a fence along their boundary line and it could well be that there is a restrictive covenant in place to prevent them from building it above a certain height.
Getting legal help
The time to find out about any relevant restrictive covenants is before you buy a property and of course it might be that you are affected by them if you rent and want to make some alterations.
The enforcement of these covenants is sometimes a complex affair and employing a professional conveyancing solicitor might potentially be able to identify any loopholes or mistakes in the documentation that might render the covenant unenforceable.
The best advice is to not leave a possible third-party issue to chance of course, and that means checking for restrictive covenants at the outset.
After setting out and creating his own property portfolio, Ellis Mellor now enjoys sharing his research and property investment ideas through consulting. Ellis also likes presenting his ideas and industry trends commentary through blogging.