Today's post is a guest post from a friend, David at Money Choices.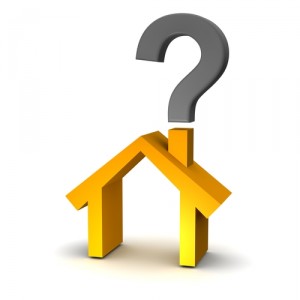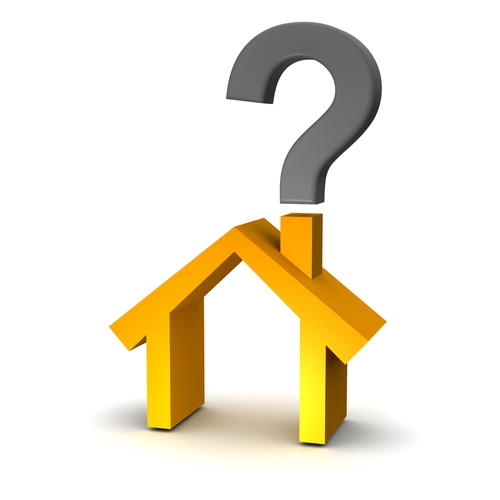 Everyone has heard about the ups and downs of the housing market in American, the UK and elsewhere. Prices are down, and have been going down for a long time, but is the decline over? Will mortgage rates stay low? Are foreclosed properties a good buy? With a dizzying array of factors to consider, how can you know whether or not now is the best time to buy a house?
Purchasing a home, particularly if it's your first time, can be a very exciting and emotional experience. Right now, prices are still down and mortgage rates are still good. So now is the perfect time to get on the ladder and buy, or at least you'd think it is. Yet given the continuing market instability, a well-researched and logical approach will help you make the best decision.
Your Personal Finances
The first thing to review is your own financial situation. It's well known that the banks aren't lending as freely as they were a couple of years ago, so you must be in a legitimate position to handle a mortgage. That means a good, steady income; a low debt ratio, where the amount you owe creditors is not excessive for your income; and there's the all-important credit score, based on credit history with timeliness of payments and responsible use. A higher down payment means a smaller mortgage, so if you have savings, that can help too.
Historically Low Interest Rates
Interest rates (at least in the US and UK) are currently still below 5 percent for a 30-year fixed mortgage, and current views maintain that rates will not return to previous lows, while down in Australia where rates have been gradually moving up you will get very few offers below 7% on a 30-year loan. Rates have been inching up gradually, and even half a percent can make a considerable difference in your monthly payment. To secure the best rate, now may be a good time to think about buying.
Editor's Note: Remember the Magical Penny message that financial decisions should be made if they are good for you at your life stage, rather than if it's a good 'market' or a good time to buy.
Timing Your Entrance
Timing the market, knowing when to jump in, is difficult. Some reports claim that house prices are stabilising in the US and UK, while others expect them to fall further this year. Buying in a falling market is an inherently risky proposition, as you could lose money straight away if prices continue to drop, or worse, fall off the edge of a cliff and plunge you deep into negative equity. However, if prices are stable in your area or even beginning to rise, buying now could bring you the benefit of continued rising values. It's a tough decision to make!
Local Knowledge is a Must
A local real estate agent will have information about current trends, and you can also do research on your own. Watch a few properties to see if prices are reduced over time, and note the final prices compared to where they started. Look at recently sold properties in the area and compare them to current offerings to get your own sense of the market. Sellers are likely now to negotiate either the asking price or things like closing costs and the expense of a home inspection. Talking with a real estate agent about your current situation and what you're looking for is a good first step in helping to set your expectations, and even though there are signs of stabilisation in the market, low-balling is still effective.
Seasonality Comes into Play
Timing is a consideration in other ways, as well, and the season of the year may come into play. People are often less inclined to move in winter, so many sellers wait until spring (when the school year is over) to put their homes up for sale. This gives you time to prepare your research and be ready when increased inventory becomes available. On the other hand, those sellers eager for a sale right now might be even more willing to drop their prices or offer concessions to make the sale. Again, timing when to buy isn't a zero sum game.
Bargain Foreclosed Property
Buying a foreclosed property can be a great way to get an ideal property at a price you can afford. Banks don't want inventory on their ledgers, so it may be possible to find something at a greatly reduced price. There are considerations, of course, such as the condition of the house. Foreclosed properties sometimes need extensive work, or even renovation, to make the house liveable. A thorough home inspection will let you know potential costs that could be involved. Another consideration is the future value of the home – if you invest in repairs or upgrades, is the home in an area where you will eventually see return on that investment? Then there's location – a great price may not be a great deal if the neighbourhood won't support your investment. Finally, there may be increased competition for these homes. Still, it's worth doing your homework because the right foreclosure could gain you a much better house than you might otherwise be able to afford.
Short Sales: Cheap, but Also a Lot of Hassle
Short sales are another possibility.
In this situation, for one reason or another, homes have become worth less than what is owed and the owner may be in default already, though not yet in foreclosure.
Editor's note: If the bank agrees to a short sale, you then hire an agent to find a buyer for the house, you sell the house for a loss (selling it 'short'), and with the bank's blessing, they agree to eat the loss (although they could still demand the homeowner make some kind of payment or share the loss).
Short sales are tricky, as banks do not have to accept offers even if the seller does. Sales often take months to complete, and if there is a second mortgage it becomes even more complicated. If you decide on a short sale, make sure you know all the legal and financial consequences, and find an experienced agent to guide you through what can be a complex and prolonged procedure.
Conclusion
Overall, it looks like 2011 could be a good year to buy a home, with caveats. There is still a lot of volatility in the property market, and some markets like those in major cities such as London have hardly slowed. As the old saying goes, it's all about location, location, location and the right price. 2011 might just be the year when that is easiest to achieve.
This guest post was written by David at Money Choices, an Australian website who are launching a new home loan comparison tool for home buyers and investors. Thanks, David.