When you think about investing in real estate, what do you think about?
Go on.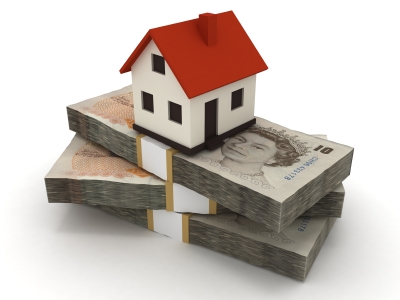 Close your eyes for a second and think about it.
Chances are, you are imagining a structure of some sort, a commercial property, a home that needs fixing up or a residential rental property with the chance to break it into apartments. But what you should be thinking about is land, vacant land.
Sure, it probably doesn't have the sex-appeal of a beach-side apartment or a second home earning you a bit of rental income; but what it does have is huge potential for cash flow. But to help sway your decision a touch more, here are some of the top reasons you should be investing in land.
There Is Nothing To It
The greatest thing about investing in vacant land is that it is vacant land; there is nothing to renovate, fix, replace or repair, and there is nothing that you have to worry about being stolen. It is just vacant land. What's more, you don't need to have any knowledge of construction run the risk of getting ripped off by a contractor because, well, you're not going to build on it. All you need to know is if the land is suitable for someone to build on it. If it is, then hot-diggity, you're already winning.
It Is The Least Demanding Investment
There is absolutely no hassle to concern yourself with or be concerned with. No calls on a rainy Saturday night to say the roof is leaking, no need to chase up your tenants for rent and no need to pay a letting agent to maintain anything. No, buying vacant land real estate is as easy as it comes. It just sits there, quietly, and that's about it. It could be on the other side of the world, it could be nearby, or anywhere, and it won't need any looking after.
Who Likes Competition Anyway?
Yeah, that's right. The benefits of investing in land have long slipped under the radar. The advantages just aren't as clearly laid out as they are in residential investing and for that reason there is much – and we mean much – less competition to face off against. No bidding wars, no competing over the same deals, no worrying about whether you're being low-balled or out hustled. Vacant land is much quieter in every sense of the word, and that means you can often get better deals and land some land below market value. Of course there is the added risk of it being potentially harder to sell at the end…
Ba-Bye Banks
Let's be honest here, who on earth likes dealing with a bank when it comes to anything. No one, exactly. That's where investing in land is even more attractive because it can be so wonderfully inexpensive (or great value we should say) that, more often than not, you don't need to deal with a bank. Prices can be as low as the thousands instead of hundreds of thousands, and a lot of the time that just means dipping into your pocket or your savings.
Vacant Doesn't Mean Penniless
Vacant land still has the ability to drive a good price on rent, which means you have the option to rent all or part of your land while you sit on it. There are a ton of common ways that landowners make a rental income out of their vacant land, from allowing communications companies to install an aerial mast on their land, to allowing energy companies to install solar panels or wind turbines. You could even allow a local farmer to use your plot as grazing grounds for their herd. The rent is there, but the choice is yours.
As with all investments, there are pros and cons and you need to understand what you're investing in before moving forward. For other investing ideas browse the investing category here on Magical Penny