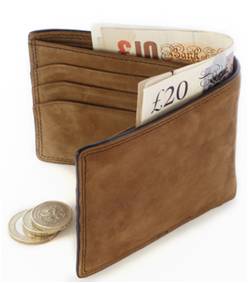 The amount of cash that UK households are spending per household seems to be ever increasing, and it's certainly top of mind for many of us as we head towards the festive season! (yes, it's coming!)
Here are top 4 tips to start using today for your family's budget

If you are the person who is responsible for the family's budget, you should consider some of these strategies to keep your family's personal finances looking healthy:

Ensure you are on the right energy tariff for you.

It's worth shopping around for your energy. You should be as diligent with this as you most likely are when you shop around for the best mobile phone contract or car insurance. It really can help save you money. And thanks to recent reforms in the energy market, things are now simpler, clearer and fairer – making it easier to check your existing energy deal and work out if you'd benefit from a change. You can learn about the best ways to shop around by visiting Go Energy Shopping. You can also learn all about the new changes that the UK government has introduced to make shopping around for energy easier and clearer than ever.

Check your transport costs.

In a 2012 report on household spending, the ONS stated that transport was one of the biggest drainers of household cash. Transport ranges from motors to scooters. If your family lives close to school, consider walking children to school in the morning if it is close to your home. Using public transport to cut down on the effects of paying for petrol and diesel. We all know that the fuel pump is one of the most expensive aspects of life in the UK – avoid it and try different methods of transportation such walking and cycling which relies on your body and energy for power

Keep technology purchases to a minimum per quarter: 

The ONS also found that more families are spending household money to purchase items such as computers for the home. If this sounds like something you want to invest in, try and look for as many deals and bargains as possible such as using vouchers that you see in print media or checking online. This gives great value for money so you can best use your savings

 when purchasing a computer. While IT companies such as Apple might convince us that we need an iPad and a Mac book, look beyond the marketing before you buy. Be stringent with your technology purchases in order to balance your family's budget each month.

Buy supermarket brands: 

This is an area that many families can find themselves overspending because after all, we all need painkillers for headaches and keeping the house clean is a priority. This is where plenty of savings can be had if families opt for supermarket brand versions instead of the market leading brands.
With a frugal grip on household budgeting thanks to these tips, you can manage your family's money prudently so you don't feel strapped for cash towards the end of the month.