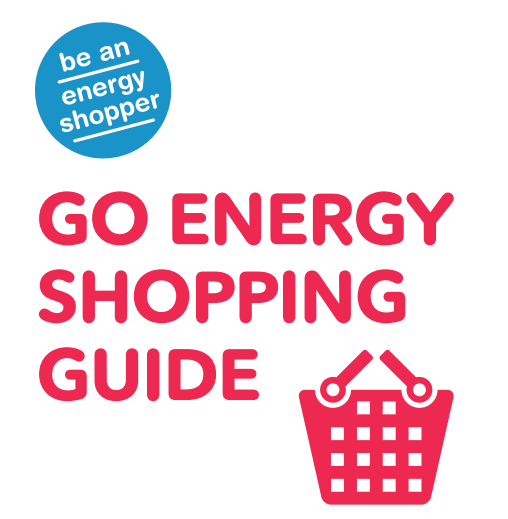 One of the easiest ways to save extra money every month is to review your monthly bills.
Do you know how much is being taken out of bank account every month?
Are you using what you're paying for?
Can you get a cheaper deal elsewhere?
You may find a few payments that you don't need any more, perhaps a magazine subscription that you don't read any more. Doing an audit of your direct debits and standing orders is a good place to start, but there's always going to be payments that are unavoidable, like paying for energy.
A recent study by OFGEM revealed that almost half (43%) of those surveyed in Britain admit they don't prioritise 'energy shopping' to find the best deal, despite the fact that it could save them precious pennies (and in many cases, a lot of pounds!).
You may not have checked your energy prices recently because you thought it was complicated, hard to compare, or you of the opinion that all energy companies are as bad as each other.
Thankfully, new reforms have now resulted in a simpler, clearer and fairer energy market for the UK, and there's a new website launched to help you get the best deal: Go Energy Shopping.
What is Go Energy Shopping?
The Go Energy Shopping site has been set up by OFGEM, which stands for the Office of Gas and Electricity Markets. It's a non-ministerial British government department and an independent National Regulatory Authority, recognised by EU Directives.
The purpose of OFGEM is to promote value for money, and make sure the energy market is being competitive and is keeping to government regulation and schemes. This means the Go Energy site has your best interests at heart.
Why Now?
It's now easier than ever before to compare energy providers. There's now only 4 core tariffs for gas from any energy supplier, just one pricing structure (standing charge, + unit rate), and just 2 cash discounts allowed – for dual fuel and for managing your account online.  These changes have been brought it to make energy pricing less confusing and easier to compare.
But how can you take advantage of it?
The 3 steps to Energy Shopping
1. Take Stock
The first step is getting all your papers together including recent bills and any letters you've been sent from your current provider. Look out of your annual consumption figures on the letters you should have been sent. You should also look for the name of the tariff you are on, and if there are any restrictions or 'exit' fees that may make switching energy suppliers less worthwhile at the moment.
Tackle Jargon

Don't worry if you're getting overwhelmed by the terminology and confusing words used on some bills and letters. The Go Energy Shopping has a helpful glossary  so you can tell the difference between 'evergreen' and 'core' tariffs and another  words.
2. Shop Around
Once you have all your information in one place, it's time to go comparison shopping!  Helpfully OFGEM have compiled a list of sites that are OFGEM accredited.
These are sites that have been vetted to ensure they are independent, and include option and prices that are displayed fairly meaning you can be more confident about the results.
3. Take control and start saving on your energy
Once you've found a good deal you have two options: you can let the comparison site do all the work for you, getting your switched over, or you can contact your new preferred supplier yourself. Just make sure you pay any outstanding debts to your current provider to ensure the switch over goes without any delays.
For a more detailed full step-by-step downloadable guide to help choose and change your energy supplier, check it out here:
The guide shows how the recent changes to the energy market can help you to compare tariffs and get a better deal on your gas and electricity bills.
Once you've been through the above steps, there's just one thing else to do: Remember to pat yourself of the back for going through the process. It can seem a bit of a hassle if you haven't done it before but it really can be worth it, with savings of £200 possible in some cases!
For best results, take those magical penny energy savings and funnel them into your savings account or ISA to get a warm feeling inside as well as a warm feeling inside your home 🙂
This post is sponsored by OFGEM, a non-ministerial government department of the UK, who look out for the consumer's best interests when it comes to energy.