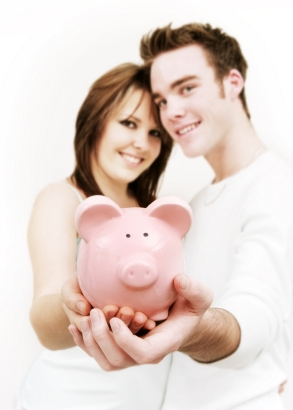 My life has changed quite a lot since I started Magical Penny.
When I started writing about money I was single, in my early twenties, and only had to think about myself (and my future self!).
These days I'm now living with my girlfriend in York and far from just thinking about myself, I need to consider my girlfriend in all my decisions, particularly monetary ones.
So when I came across new research about the dynamics of money management for couples in the UK I was certainly intrigued.
The research revealed that women wear the financial trousers in UK households – although men, naturally, disagree!
The study, funded by Go-Compare showed that over two thirds (68%) of men said they look after the finances in their homes – but 63% of women said they did too.
When it comes to managing finances, only 19% of men said they looked after the finances with their partner, compared to a quarter (25%) of women.
Women are more money aware in UK households according to the study, as 44% said they knew how much cash was in bank accounts and how much was owed on credit cards, compared to just over a third (36%) of men.
And it seems that despite having a close eye on household cash flow, women are the spenders too, with just over a third (34%) of women admitting that they spent the most in their relationship, compared to under a quarter (24%) of men who said that they were the bigger spenders.
It also seems that women don't trust the men in their lives when it comes to money. Just over one fifth (21%) of the women surveyed confessed to opening their partner's credit card bill and bank account statement all the time. Men are more trusting; with only one in ten (10%) saying they do the same.
In fact, just under two thirds (63%) of men said they had never opened their partner's bank statement or credit card bill, while less than half (48%) of women could say the same.
It's not surprising, then, that while 69% of men thought that opening someone else's bills shows that they don't trust their partner, only 49% of women agreed.
Money is often the cause of arguments in relationships, so transparency of finances is the best way to go (even if it can difficult and scary to share). 
I've still got a lot to learn about keeping a relationship positive and fun but hopefully these research findings will be good food for thought and might lead to discussions around money and better joint money management in your relationship.