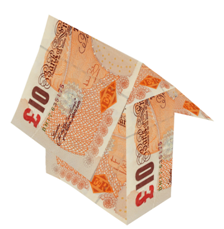 There are few things more stressful, choresome, potentially complicated and yet nonetheless exciting then moving home. Since our homes are places we typically spend most of our time, making sure the right choices and moves are made is obviously exceptionally important. Here are some bits of advice for those moving home.
While Packing
The magnitude of packing when moving home is often underestimated. Due to its straightforwardness, packing is expected to be quick and simple. However, it is only when moving home that one realises how much possessions they actually have, while you will naturally own a number of possessions that will require special attention and care when moving home.
The last thing you should want when moving home is for your new home to be overloaded with possessions. This will only serve to create clutter within your home and also make settling in more of a chore. Use this opportunity to sort out your possessions and get rid of anything that you do not really need. Meanwhile, clothes you no longer wear can be given to charity.
Moving Belongings
When hiring a van to move belongings in, you should consider whether it might be either too small or too big. If it is too small then you might have problems fitting many things inside it, consequently leading to plenty of trips back and forth moving possessions. On the other hand, if it is too big then you may encounter problems parking the vehicle near to either of the homes, which is inconvenient for obvious reasons.
It's usually more expensive to book vans on the weekends, and so if you can, it might be more cost-effective to move on weekdays.
Alternatively you can hire a removal company to deal with the packing and moving of your possessions. Your options when it comes to using professionals to help you move are usually quite flexible. For example, you can choose to have it all done by professionals, or do the packing yourself before hiring professionals to simply move your things. You can even do half of the moving yourself and leave the rest to the removal company, if you wish to save a bit of money.
A removal company should be hired at least a fortnight in advance of the move date, in order for you to ensure everything is arranged in time. Only use removal companies that are members of the British Association of Removers, since these are officially licensed and reliably professional. Rates are typically competitive throughout the removal company market and so you should get a number of quotes before committing to one company, in order to get the cheapest deal.
If you're renting out the place you're looking to move into, check to see if your landlord or landlady deals with the management of the property himself or herself, or if they use property management companies such as Rentify.
Those that use professional property rental companies are likely to be more efficient in matters regarding the maintenance of your new home.