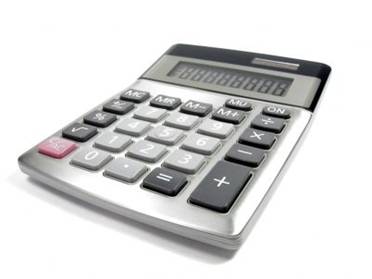 If you are a senior and have not set up a will or checked that status of your estate in a while, now may be the time. Estate planning in crucial to ensure that you assets are distributed exactly as you want them to be in the event of your death.
It will also be easier for your family members if things are effectively planned out prior to your passing. Now that you are in your retirement years, it is very important that you make sure everything is in place.
Here are some tips to help you get your estate in order.
Final Will
A final will serves as an official document that states exactly how you want your personal assets and belongings to be distributed after you are gone. A will can be written by anyone who is older than 18-years old and is considered to be mentally competent. Your will should clearly lay out who gets what property and assets, any amount that you want to have donated directly to charity and details about any trust funds you may want set up for some of your beneficiaries. If you have any dependents, you want to make sure that your will includes who you want to look after your dependents in the event of your death. You can also detail how you want your funeral to be arranged and what type of memorial service you want.
Beneficiaries
Now is also a good time to check through all of your policies to see who you have listed as the beneficiary, and make any changes if necessary. Check your different life insurance policies and your superannuation funds to see who you have listed as your beneficiary. A lot may have happened in your life since you took out your policy or started your fund, so you need to make sure the information is up-to-date. The name listed as the beneficiary on your insurance policies or superannuation fund will take precedence over anything you have written in your will, so make sure it is accurate.
Power of Attorney
As a senior, it is also important that you think about selecting someone close to you to be the power of attorney in the event that you cannot take care of your own affairs. There are several types of power of attorneys you can decide on, such as a medical power of attorney who is assigned only to make medical decisions on your behalf, or an enduring power of attorney, who only takes control of your finances, and other matters, if you become incapacitated to do so on your own. A general power of attorney is the most common type, and this person only takes over control over a set period of time, such as if you are traveling out of the country. It is important that you have your power of attorney set-up while you are still mentally stable to do so.
Important Papers
It is also beneficial to gather all of your important paperwork and keep it in one specialised location, such as a safe or safety deposit box at the bank. It is best if you keep all of your paperwork together, such as birth certificates, life insurance policies, will, marriage certificate, deeds or titles to property, home insurance, superannuation documents, power of attorney paperwork, prearranged funeral paperwork and health insurance information. This will make it easier for your loved ones to sort through all of the paperwork if everything is at one place.
While no one wants to thinking about dying, it is important that you have things set up properly to protect your assets and your family. You may want to seek advice from an attorney and/or a financial counsellor to determine what is the best way to split your money or how to set up any necessary trust funds. A little work now will ensure that you wishes are followed out after your death.
This article was brought to you be Pensioner Loans Assistance, a financial blog that helps seniors with all things finance. Get great information on money, how to save and stretch your dollars, debt, government benefits and more.