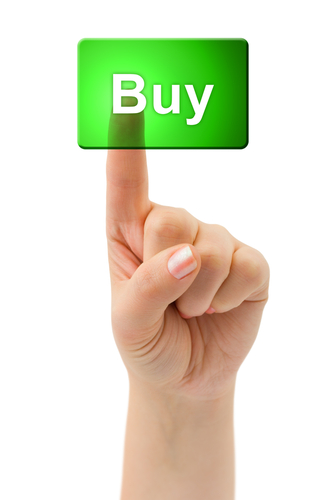 Those paying attention to the world of financial technology can't fail to have noticed the unprecedented growth experienced by the industry in just a few short years.
In 2015 alone, the number of FinTech startups in the United States valued at over one billion dollars grew to almost fifty and counting, with many more companies in the peer-to-peer lending and alternative finance markets predicted to see their value sore throughout 2016.
With Silicon Valley somewhat predictably leading the charge in FinTech innovation, and with reports estimating that American investment in financial technology is set to increase to at least $4.7 billion over the next two years, this is hardly surprising.
Yet whilst American enterprises may be the talk of the town in an industry which has garnered some serious attention in both the finance and tech worlds over the last few years, they're not the only ones with cause to celebrate.
Earlier this March, a report by Innovative Finance revealed that UK investment in FinTech companies rose by 35% in 2015, with at least $901 million ploughed into the sector across 72 separate venture capital deals.
The figure puts the United Kingdom second in the league table for the biggest number of deals done, with the US once again ahead of the pack. In terms of the total amount of dollars invested, the UK now ranks in third place, after both America and China.
How did it happen?
According to the data provided by Innovative Finance, a large percentage of $901 million was invested in financial software solutions created by those in both the aforementioned peer-to-peer lending and alternative finance sectors, as well payment and remittance segments, the three together accounting for 60% of VC investment in UK FinTech. Writing in Tech City News, reporter Yessi Bello Perez records that the volume of investment rocketed to 74% when challenger banks were included in the figures.
Who's responsible?
Contributing the majority of the VC funding to the UK market are names like British peer-to-peers lenders Funding Circle, TransferWise, WorldRemit, and RateSetter, as well as social trading firm eToro (headquartered in Cyprus but with a base in London). Money transfer services Azimo and The Currency Cloud, Italian-owned MoneyFarm and crowdfunding investment specialists Seedrs also made a significant impact on UK companies leading the way in creating unique banking software and other online financial services.
Going forward
The 35% increase in 2015 seems well in keeping with current industry trends which, if they continue the way they are, could well see investment figures swell even further throughout 2016 and 2017.
Over the past few years, the likes of financial software provider Misys and other industry veterans have continued to earn acclaim for their new approaches to solutions for banks and financial institutions, perhaps proving that the industry as whole is ready to embrace innovation.
With Misys et al working side by side with new startup firms, the sector as a whole could well serve to grow even further in value over the next few years, especially if (and when) the money put into the sector begins to yield dividends for the likes of Funding Circle and WorldRemit.
In a February 2016 article on Growing Business startup blog, WorldRemit founder Ismail Ahmed told writer Henry Williams that he has "no doubt" that the company's $1 billion investment was a good idea, leading some to speculate the company -and others like them- could funds into a UK FinTech industry which Mr. Ahmed describes as having "an absence of the frivolity that sometimes characterises a burgeoning tech scene."
By doing so, these investors could well help financial software startups in the UK to further gain even further ground on a US industry which still takes most of the credit for the recent explosion of interest in FinTech investment.
Exciting times are ahead.