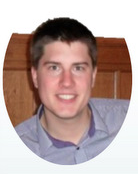 When was the last time you shopped around for contact lenses?
I've been wearing contacts for 10 years now.
When I first had the courage to try contact lenses I felt my life had been transformed. I had never felt comfortable wearing glasses, which I started needing in my early teens. In the space of six months I needed glasses and braces and my face broke out in hundreds of spots. I felt like I was falling apart, and my childhood was over.
I continued to feel self-conscious throughout my teens and even going into my 20s.
Life Changer
When I decided to try contacts it was a total life-changer for me. I was in my early 20s and finally I felt my confidence grow. The monthly cost was noticeable in my budget but worth every penny. But that didn't mean I wasn't going to shop around.
At first I opted for monthly contacts because they were cheaper than dailies but given my clumsiness, I damaged quite a few lenses mid-month, or even at the start of the month, so after a few months I switched to dailies – more expensive than monthlies but less hassle and, for my clumsy self, actually saved me money after factoring in the accidents!
Search for Savings
As I was looking to save money on every-day expenses I searched for ways to reduce my outgoings, including my contact lens and I tried a few different online stores for my contact lenses. I was quite pleased with myself for saving money – you can save £100s by from buying contact lenses online – I found the cost of a pack of daily disposable contact lenses from the high street is significantly higher than online brands.
Top Tip: There's a great chart here to find out what the high street brands really use to help you find a cheaper version.
But I still had to go to an optician for an eye-health check (particularly important for contact lens wearers), and a sight test. When this was factored in, I found the monthly schemes offered on the high street can be competitive – my 'all-in' cost of contacts, health checks and eye tests were cheaper each year compared with what I could find buying cheap contact lenses online and then having to pay for the sight-tests on top – at least when I was first looking…
Keep Shopping Around
However, this isn't always the case so shopping around still has merit, especially if you can find a discount code online. One that I've found recently is from Vision Direct, where you get 10% off your first order with the code SURPRISE (plus free postage when you spend over £49). You can find more information here.
It's definitely worth crunching the numbers yourself to see if you can save money.
There's other things to consider in your own calculations – I live in England so have to pay for my sight tests, although I have friends in Scotland who tell me their tests are free for them so their total costs are different to mine.
Also some employers pay for sight-tests for their workers or allow you to claim for contact lenses and sight-tests using a health insurance benefit, so if you wear contacts, make sure you run your own numbers to work out the true cost.
Contact lenses have changed my life and the confidence they give me is priceless…but that doesn't mean I should ignore the costs and what is available.
And neither should you.
And regardless of where your contact lenses are sourced, make sure you keep up with the health checks and eye tests – professional opticians provide a valuable service and can even save your life – for example, the onset of diabetes is often first spotted by an optician as the evidence of high blood sugar can be seen in your eyes.
When it comes to contact lenses, do your research with your eyes wide open, and see what you can find!