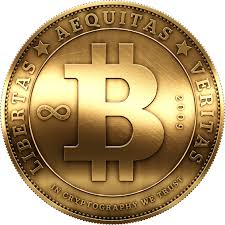 I bought my first Bitcoin in 2013 (and I blogged about Bitcoin here)
In fact I bought two coins, for £50 each. At the time of writing those two coins would be worth over £10,000. Unfortunately I was going through a career change at the time and sold them to pay for a financial exam. But I reinvested in June and already the value of a Bitcoin has doubled since I bought back in.
And now there's speculation that Amazon will be accepting Bitcoin for transactions soon – adoption by Amazon and futures traders would push Bitcoin's value to five digits argues David Jinks, Head of Consumer Research at e-commerce fulfilment experts ParcelHero
There's no getting round the fact that many cryptocurrencies originally grew in value because of their use buying on the dark web.  Larry Fink, CEO of BlackRock, has called bitcoin an "index of money laundering." But increasingly major digital currencies such as Bitcoin and Ethereum are turning away from the Silk Road on to the path of respectability.
There's a good reason for this.
Few Bitcoin owners are actually spending their digital currency today, whether on drugs or household appliances! The majority see it as an investment. And the more mainstream a digital currency becomes; the more it will gain in value. With the value of a Bitcoin soaring to over $7,000 at the beginning of November it's not hard to see why.
In October rumours that Amazon would finally relent and accept Bitcoin, perhaps making an announcement in their October 26 Q3 results meeting, helped drive up the value of a Bitcoin to a then record $5,800. The speculation was fueled by a global petition on Change.org, urging 'Amazon.com should accept Bitcoin and Litecoin cryptocurrency as payment methods ASAP'. Investors such as James Altucher, the American hedge fund manager and venture capitalist, stated: "I'm certain that Amazon will accept Bitcoin. They have no choice. And this will be the tipping point that will create massive generational wealth unlike we've ever seen before."
Pundits are now holding their breath for Amazon's annual results meeting, due early February 2018, to see if Amazon finally does decide to take the plunge. And as the respected website The Next Web speculates: 'If the mere rumor of Amazon accepting cryptocurrency can cause value to rise by thousands of dollars in mere weeks, imagine what the outlook would be if it turned out to be true.'
 The basic truth is Bitcoin investors are yearning for respectability and for more retailers to accept the currency. Why? Not to splurge their hard-earned satoshis on Kindles and Wii Switches, that's for sure. No, the reason is that, with a bigger user base, the price of Bitcoin will both rise and become more resilient.
And if we accept the fact that digital currencies such as Bitcoins are more investment than coinage, then the latest rise in value to $7,000 is only to be expected. The U.S.-based exchange CME has said it would introduce bitcoin futures contracts this quarter, subject to regulatory approval.
 "We've been working with the regulator. They understand our application. And they understand our model very, very well," Terry Duffy, CME Group chairman and CEO, told CNBC.
And the reason that announcement has so boosted Bitcoin's value is that the introduction of such a product could bring more institutional investors into the market. And that will certainly boost the price yet further.
 Why? Because, just like gold, the amount of Bitcoins is finite. Only 21 million of them will ever be issued—and we are already at 16.3 million. Respectable institutional investors are becoming attracted to a currency that is outside any national regulation or interference: and the value of the existing Bitcoins will rise as its respectability rises.
You can read about why Forbes fintech expert Roger Aitken believes its time for investors to join the cryptocurrency party here.
As for me, I'll share more of my Bitcoin adventures in future posts. For now, I urge you to only invest what you can afford to lose, and do lots of reading so you understand the space before you put your money in.