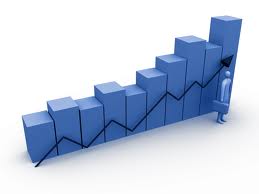 It's fair to say that the world has changed a lot since the financial crash nearly a decade ago, and it has affected families across the board in the UK. Bailing the bankers out has left plenty of bitter resentment among ordinary people, and it is what makes the difficulties facing those trying to save money these days all the more infuriating.
Perhaps the last bastion of hope to fall was the hugely popular Santander 123 account, which, after formerly offering a return of 3 per cent on all savings below £20,000, slashed its rate in half last month. It means that pickings are now pretty slim out there in terms of where to safely leave your money. Here are some of the best remaining options.
Er, Santander 123?
Depressingly, even after the dramatic cut Santander have inflicted on savers, the 123 account is still one of the best options out there. That's because, in addition to the 'good' rates of interest on offer, you can also earn 3 per cent cashback on bills such as TV, mobile and internet, while additional cashback can be earned on things like council tax, water, and even mortgages or home insurance if they are sourced through Santander. There is a £5 monthly fee, but the interest and cashback will knock that out the park. In addition, you can hold two of these accounts, provided the second is a joint account.
Nationwide FlexDirect
The FlexDirect account from Nationwide offers a pretty quick win, with an impressive 5 per cent return on your first £2,500 saved for 12 months, with it tapering off to 1 per cent thereafter. You don't even have to have any direct debits set up either, so there's no harm in simply opening one of these as an extra.
New savings bond
At the recent Autumn Statement, Chancellor Philip Hammond revealed that, from next year, Brits would be able to earn a rate of 2.2 per cent via a new savings bond known as the Investment Guaranteed Growth Bond. This product will be offered by National Savings and Investments (NS&I), and will provide this headline rate of return over a three-year period on an investment of up to £3,000.
Peer-to-peer lending
Amid the gloomy climate for savers and investors, one alternative which has grown increasingly popular is that of peer-to-peer lending, whereby you lend your money directly to those in need of a personal loan via an online platform (ie: it eliminates the middleman such as banks or building societies). This option is presented as a midpoint between savings and investments in terms of risk and reward, given that capital is at risk and there is no Financial Services Compensation Scheme cover if the platform goes bust (or if the borrower defaults). That said, platforms typically have measures in place to counter these risks, and the new ISA wrapper it has been afforded will likely add to the appeal.
Become a switcher
This option requires a bit of effort, and might not appeal to everyone. But the reality is that banks are desperate to lure customers, and they offer good rewards for doing so. Halifax, First Direct and TSB all offer an initial bonus of £100 with specific current accounts, while M&S offer the same amount in compensation – albeit through a gift card. There are stories of people making up to £800 in bonuses in the space of two years by serially switching account provider. This is obviously an extreme example, but given that there is almost zero hassle for the consumer in switching these days – as per legislation passed in the previous parliament – making a change is something worth considering.
The best of a bad situation
The truth is that the days of getting 5 per cent or more on your money just for putting it away – as was the case not that long ago – are long gone, and it seems that the tough times for savers aren't about to go away. All we can do is keep our eyes open and ears to the ground, and be open-minded enough to seize on any good-value opportunities that come our way. In such a climate, it is the best way to make your money work efficiently for you.