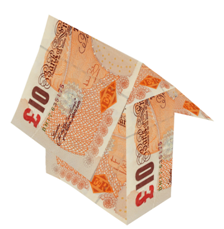 Get the best terms and rates for your new home with a mortgage broker. But before you hire the services of one, here are the things you need to know.
If you are considering buying a home at a certain location, a mortgage broker is one of the best persons to help you out. They are knowledgeable about mortgage loan terms and can help you shop around for the best terms and rates. After all, a mortgage is a lifetime commitment. It's a house that you will be paying for the rest of your life. So it only makes sense to take some time to think about what your mortgage broker can do for you and who you're going to hire to take care of your mortgage.
So what other things do you need to consider before getting help from a mortgage broker? Here are just some of the things that we can think of.
Customer service
Your broker may be scary good at what he does but if he doesn't have the heart, then every encounter with him will be a pain in the neck. It's just not worth your money.
While looking around for mortgage brokers, you should not only consider competence but also customer service. Ask for referral from friends or better yet, look for reviews online. The internet can illuminate you on a lot of things about a product or a service.
Risk tolerance
Mortgage is a long-term commitment so you need to consider how risky you want to get. In this case, you don't want to get too risky. A mortgage broker will be able to help you mitigate any risk by getting you the best deal possible. They have access to a network of lenders which means that, from experience, they know which ones are good and which ones are not. Having a mortgage broker around also keeps you away from lenders with terms that could get you back years after you've already committed to the mortgage.
References
Mortgage brokers get a bad rap due to some who don't act on their customer's best interest. While snakes can't be avoided in the industry, there are still a good number of professional mortgage brokers who are highly knowledgeable and have a genuine interest in helping clients get the best deal their money can afford.
It's not always easy to judge a person's character based on reviews but you can always look for references. Ask for references from your broker. Interview the people he has worked with before. If you like what you hear, go ahead and hire them but if not, you can always look around for another one.
What they can do for you
Before hiring a mortgage broker, you need to know what they can do for you first. A good mortgage broker in Central Coast, for example, will act in your name as your representative. They will handle all the paperwork and show you complete documents and reports needed for you to make a decision. Should anything happen to the prospective properties, they should inform you right away. They should be able to do follow ups regarding the current offerings from your potential lenders and once you have settled for a deal, they should also be able to explain to you the breakdown of the actual mortgage.
It sounds like a lot of work but it will pay off in the long run. Every monthly mortgage payment from then on will be a good reminder of the time you made a sound decision of hiring a professional to help you choose the best mortgage deal.
Did you have other thoughts about what one needs to consider when getting help from a mortgage broker? Let us know in the comments.