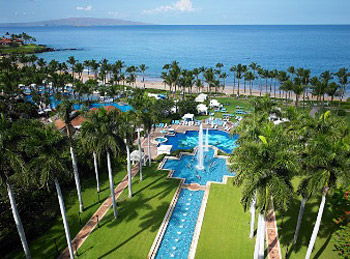 I recently returned from Maui, Hawaii, where I got to experience the hospitality and awesome facilities of a 5 star hotel.
I know, not exactly the most frugal choices for someone who blogs about personal finances!
But it actually turned out to be a great personal finance decision.
5 Star Living
Having never stayed in a 5 star hotel before I didn't really know what to expect but I had high expectations. And I wasn't disappointed. The service never stopped: from having my bags unloaded upon arrival and a flower necklace placed around my neck by the greeter (It is Hawaii after-all); all the way down to the constant delivery of inspirational quotes placed on my pillow every day…I could certainly get used to living in paradise.
Whilst the facilities were not cheap, I did, however, make the decision to stay in the cheapest room available in the hotel.
Spending on what matters
Mastering personal finances is not all about trying to reduce your spending as much as possible. It's more about becoming an expert conscious spender.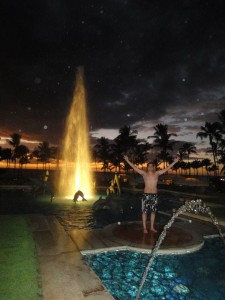 Staying in a 5 star hotel was a conscious choice I made to experience living in an amazing venue for a week. I knew the hotel would be amazing but reasoned that the room itself would be less important to me – all I needed it for was to sleep and recover from having a ridiculous amount of fun learning to surf and having the time of my life with new-found friends. By opting to stay in the cheapest room I maximised what I had available to spend on other things.
Certainly, the room was not cheap -it was in a 5 star hotel after-all – but it provided excellent value compared to those who opted to stay in suites that ran 5 or even 10 times the cost of my room. Was their room really that much better?  I didn't think so. I'm sure I'm not the first to take advantage of this kind of tactic.
Conscious spending on the things that matter can be applied to a lot of things:
Buying the cheapest house in a nicer neighbourhood is a great way to afford to live in a desirable location if that is your priority
Enjoying a single course in a fancy restaurant can make fine dining fit into more modest budgets.
Spending with purpose and developing your understanding on what is important to *you* (or your clients) is a great way to ensure your pennies have their maximum impact…and it might even mean you can afford to relax on a tropical island so day.
How's that for inspiration to grow your pennies?