Nowadays many people struggle to save up enough money to invest into the UK's property market.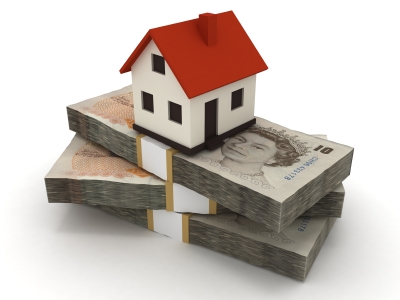 This has caused problems for many first time buyers looking to invest as the normal loan-to-value mortgages can range between 70-80%. This has resulted in buyers having to save up colossal amounts of 20-30% for just the deposit alone which on a £160,000 property could range from £32,000 to £48,000.
Five years ago there were more than 800 different 95% Mortgages available in the UK for first time buyers which meant that buyers only had to save up for a 5-10% deposit. This meant more people were buying because it was more affordable to do so and rentals increased due to this.
As the financial crunch worsened the 95% Mortgage disappeared off the face of the earth due to lenders not being able to risk giving away mortgages with such a low deposit. This resulted in an increase in rentals and a decrease in property sales for first time buyers.
In March 2012 the British government decided that it was important to get more first time buyers investing into the property market so introduced a scheme called the NewBuy Scheme.
The NewBuy Scheme aims to team up with builders in creating new properties for the 95% mortgages. The scheme aims to help first time buyers find a place within the troubling housing market.
Since then it is expected that there has been success in over 600 reservations and an increase in employment within the building and construction industry. The NewBuy scheme is expected to create a further 50,000 jobs within the building and construction industry over the coming years.
The 95% Mortgage will help tens of thousands of people reach the goal of owning their own home and hopefully 95% mortgages will continue to grow.
5 Reasons why a 95% mortgage is a good idea!
Applying to be part of the NewBuy scheme is a life changing choice that moves you away from rental and allows you to own your first property using a 95% mortgage.
The 95% mortgage gives you the opportunity to obtain a mortgage with a low deposit.
95% Mortgage will allow you to purchase a new build up to the value of £500,000 still with a 5% deposit.
There are loads of 95% Mortgage Deals out there and you can speak to expert mortgage advisors that can get you the very best deals
95% Mortgages are aimed at new build properties so you can get your first brand new property that you've always dreamed of at an affordable price.

Remember:

When applying for a 95% Mortgage make sure that you apply with an experienced specialist company that knows the market well.
Make sure that you understand the NewBuy Scheme and how it works
Make sure that you're eligible to apply for the NewBuy Scheme.
Be sure you are buying for the right reasons. Buying a house is not always the best thing to do, even if it feels like something you should be doing to make 'progress'.