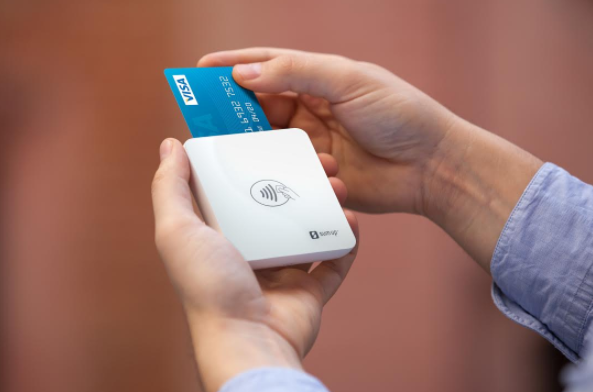 If you're running a business, whether small or big scale, it's important to make it easy for your customers to pay you.
For online transactions Paypal has made it easy, but for in-person transactions, many businesses, particularly if they are small, still only accept cash, and it's hurting their bottom line.
How many times have you wanted to buy something from a small stall or shop only to be told they don't accept card but you don't have any cash on you?
It's happened to me a number of times and those businesses have lost out on a transaction. Sometimes I run to a cash machine and come back, but often I don't.
And I'm sure I'm not alone.
No Excuses
These days there is no excuse for a business not to offer alternative ways of paying for something, including taking card payments using increasingly accessible point of sale payment technologies like card readers.
Card readers used to be expensive, with retailers having to pay high fees for startup costs, and high fees on every transaction. Even a low cost swipe machine could cost between 3% and 4% per transaction. But technology and provider offerings such as mobile card readers are getting better all the time.
The Future Is Here
Modern chip-reading machines that can recognise Europay, Mastercard, and Visa cards are becoming more accessible, and cheaper too.
My friend has a drum shop and his whole business is run from his tablet and a mobile card reader. It's so simple and easy for him and he's not chained to his desk with a bulky till.
Introducing SumUp
One of the most innovative card reader companies I've come across is called SumUp. They offer mobile card readers for businesses and make it really easy to get started.
There's no paperwork to fill in and no termination fees either.
They simply take 2.75% of every transaction, which is a lot cheaper than other solutions.
It is so easy to set up that I can imagine even a child's lemonade stand could use a mobile card reader to take payment from customers!
Not only does using a mobile card reader speed up the transaction time (no more counting out coins), but it makes the accounting and security side of handling money so much simpler.
SumUp even has a free app and reporting tools to make analysing your transactions and recording revenue much easier compared with having to handle cash.
It's also good for the customer too.
With the increase of contactless enabled cards, transactions are more frictionless, your customers can easily pay for what they need in the blink of an eye and be on their way. They might even spend more than they might otherwise have done as they are not limited by the cash they have on hand.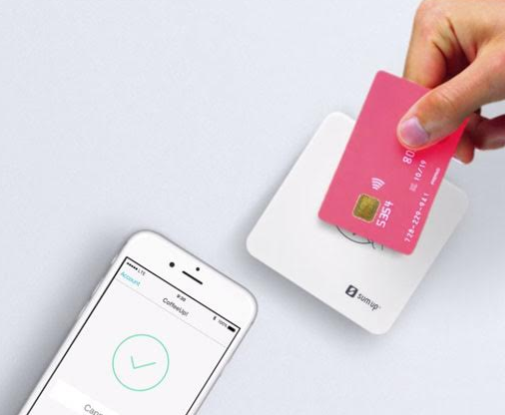 Card readers aren't exactly new, but having a mobile card payment option like those offered by Sumup is allowing business owners of all sizes to do business anywhere.
Just think of the possibilities.
You could sell smoothies in the park and accept card payments straight away
You could sell your coaching services at a conference booth and get clients to commit to your offering right there and then
You could even ask your friend to pay you that money they owe you straight away and they won't have any excuse
Take your business to the next level by allowing customers to pay with their card or their contactless enabled phone from anywhere with a mobile card reader.
With the payment side sorted, you will be able to focus on what really matters in business – serving your customers and clients – and doing that will take your business to the next level.