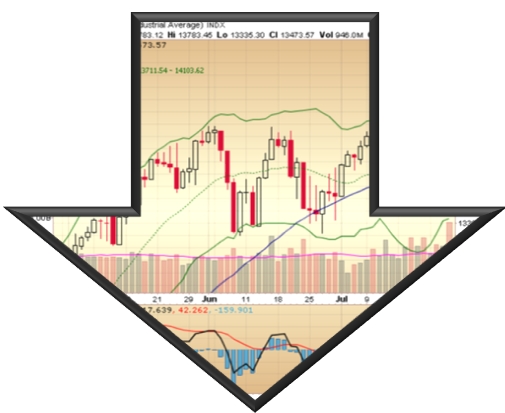 There's not usually much 'financial news' on Magical Penny.
The main reason why is because the site is all about empowering YOU to be your own economy, and rock your finances regardless of what's happening in the outside world.
Granted, no man is an island and macro events do have the potential to impact our lives, but we often more control than we think.
That said, I came across some news today that I thought would be good to share, if only to make you smile a little!
________________
New figures show that London's financial service sector has taken a cue from public sentiment and decreased their bonuses to the lowest level in 14 years, according to new figures released by the Centre of Economics and Business Research.
The independent forecaster estimates that bonuses in 2012/2013 will be 48 per cent lower than 2011/2012, coming in at £2.3bn. This comes on top of last year's 38 per cent decline, and is just a fifth of the £11.7 paid out in 2007/2008 at the pre-recession peak. This season's bonuses are also more likely to be share-based, which require a wait of several years to claim.
CEBR chief executive Douglas McWilliams comments:
"City remuneration levels are coming back into the real world. Employees are being told: 'Your job is your bonus, so don't expect a large sum in addition."
The news comes during a "shareholder spring" which has seen activist shareholders reject executive pay packages and force the departure of executives at Aviva, AstraZeneca and Trinity Mirror. The Bank of America shareholder meeting this Wednesday drew large protests, although shareholders ultimately approved chief executive Brian Moynihan's $7 million pay package; this in spite of a 19.9 per cent drop in turnover reported by independent financial information service Duedil. A quick webcheck via Duedil shows that JP Morgan, who today announced $2bn of trading losses, has suffered a 77 per cent drop in turnover since 2007.
McWilliams connects the drop in bonuses not just to a change in attitude but to this worsening of the overall financial situation. He says:
"Our estimates of City activity – reflected in the sharp fall in the number of City jobs – mean that pay has to fall to reflect the underlying economic reality."
It's interesting to follow along with financial news sometimes, but here's to feeling empowered to grow your pennies, regardless of the underlying economic reality that taking heads may speculate on.