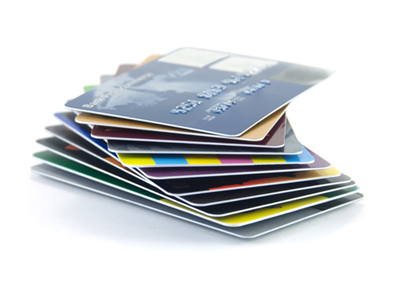 Over 9 million people this Christmas are planning to pay for Christmas on a credit card. 
It might be annoying to see Christmas displays in shops already (!) but it can never be too early to start planning financially for Christmas!
There are less than 100 days until Christmas, and according to a new survey 70% haven't started saving for it.
According to the Centre for Retail Research, the average household spent around £794 on Christmas in 2015, with 59 per cent of that spent on gifts. It is hardly surprising then that 9 million (15%) people are this year planning on using their credit card to fund their Christmas.
What's more, a survey from sparkling water maker SodaStream, polled 2,000 adults, revealing 35 per cent have said that they are definitely going to spend over £300.
The survey highlights that younger generations are thinking ahead about their finances for Christmas, with over 3 in 10, 18-24 year olds taking 3 months to save up for the expenditure and over 55s are 10 per cent less likely to do so.
On the back of these results, Money and Consumer Expert Sue Hayward has shared some ideas for the best way to save the pennies ahead of the Christmas season.
"If you're looking to save on the family finances, getting value for money is likely to be high on your list. There's lots of small and easy changes families can make to save themselves some serious cash over the course of a year. Savvy moves and simple supermarket swaps, like cutting out expensive fizzy drinks and using a SodaStream for fresh sparkling water on tap will make your money go a whole lot further."
Here are some other ideas to get some money together for Christmas:
Switch supermarket brands
If you always buy brands, swap them for supermarket versions. And if you're already buying those, give the 'budget' version a go. Swapping brands on everything in your trolley can knock a third off your bill and save £1,700 a year.
Buy 'wonky' veg
Buying boxes of 'wonky veg' or budget brand salad and vegetables can save over £100 a year. They may not look pretty but once sliced and chopped you won't tell the difference in a salad or stir fry.
Ditch your Friday night takeaway
You won't get much change from £40 ordering pizza for four, so if you still want that weekly treat stock up in the supermarket for under £10.  Saves over £1500 a year.
Shop late in the day
Most supermarkets start reducing fresh food from midday onwards if it's got a short shelf life. Check the bargain sections in the fridge aisles for those yellow stickers! From midday you can get around 25 per cent off with discounts up to 75% from 7pm onwards. You can easily save at least a couple of pounds a week popping one or two items in your trolley ready for the freezer which adds up to around £100 a year.
I don't know about you but I always end up shopping for Christmas presents pretty late in the season – Christmas eve, even! But even if you leave your shopping to the last minute, don't leave saving for Christmas until the last minute! If you don't save, then the Christmas spending hang-over could last much longer than a normal hang-over.