Christmas can be an eye wateringly expensive time of year, and you may need to take a swig of your chosen Christmas tipple before you read the results of this survey.
The team at 247Moneybox decided to take a look at the true cost of Christmas in the UK by conducting a survey and creating an infographic with the results.
The infographic reveals that on average UK families that took part in the survey spent a not insignificant £1554 over the Xmas period.
The infographic also showed that one third of people surveyed had to use credit to cover their spending.
View the full infographic below.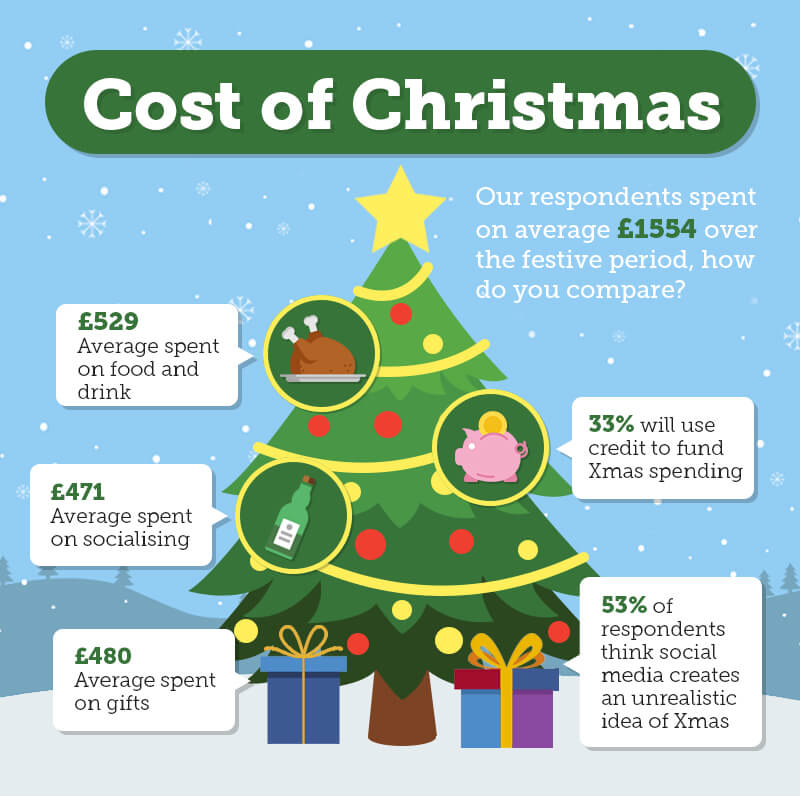 Infographic Source
Have you been saving all year for Christmas? 
Do you have any penny-saving tips for other readers? Leave a comment below.