Home Insurance is not a legal requirement, unlike car insurance but it's an incredibly important piece of financial protection that provides cover for your Home's valuable contents and structure.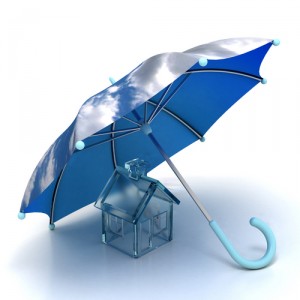 Why should you definitely take out a home insurance policy
It's fairly unlikely that your home will be damaged, but no one is immune to bad luck and in the event of a home being seriously damaged most people couldn't afford to replace valuable items and fully repair structural damage.
Getting home and contents insurance quotes for the coverage you need is important so you have insurance in the event of a disaster or a break-in and can potentially save you thousands.
It's common for banks and mortgage companies to demand that you agree to take out a valid home insurance policy before they lend you money to buy a home.
What does home insurance cover you for?
Home Insurance is split into two types of cover; buildings insurance and contents insurance. Usually insurance providers will offer the option of taking each type individually as well as offering a deal which includes both.
If you are renting, it is likely you will only need to take out contents insurance as your landlord should have a buildings contents in place.
Most insurers will tell you in detail about what their policies cover you for on their websites. It's always important to know you're insurer and if you have any questions about items that you're not sure will be covered, be sure to ask them before you take out the policy.
A new service from CompareTheMarket called Simples is also great for giving you a summary of what is and isn't covered on your policy.
Here's what you need to do:
Read my review of the service here.
In general both buildings and contents insurance will cover you for loss or damage caused by fire, lightning, explosions, earthquakes, smoke, riots, theft, subsidence, storms and floods.
Buildings insurance
Buildings insurance will generally cover structural areas like walls, ceilings, floors, roofs windows, doors, drainage, garages and any outbuildings, as well as permanent fixtures such as work-tops and bathroom suites.
Contents insurance will generally cover you for items categorised as 'items you'd take with you if you were to move' for example sofas, fridges, bikes, T.V's, computers, beds, curtains. Depending on the provider some will also include or offer additional cover on items like: large amounts cash kept in the home, jewellery, external locks and freezer contents etc.
You can understand why most people opt for the package deals that cover both buildings and contents (if you're a home-owner). Again it's vital that you check with your provider what your policy covers you for, make a list of everything and go through over the phone if necessary before making any sort of payment.
So how you do you get a cheaper deal?
There are two main ways you can get a cheaper deal on your home-insurance. One way is to use the internet to simply shop around for a cheap policy. There are hundreds of providers out there and most choose to be featured on big comparison sites whereby you enter details into online forms to unveil various options and prices. This is a quick and easy way to go about it and could save you a lot more money that you initially thought.
Secondly, a great way to get a cheaper insurance policy is to reduce the risk of damage, whether it be from a fire, theft flooding etc. Below are some effective means of securing your home and details of how much they could decrease your home insurance premium.
Having an approved security alarm system or a CCTV system could see your premium decrease up to 7.5%. Alarm systems and cameras may be expensive, but they can deter burglars and save you money on your insurance.
Having locks on all external doors and windows that are effectively locked when out can potentially decrease your premium by around 5%.
Living in an area that has a neighbourhood watch scheme in place could decrease your premium by around 1%.
Like car insurance, building up no claims bonuses year on year can save you up to 20% on your premium, by far the most effective way to cut the cost over time.