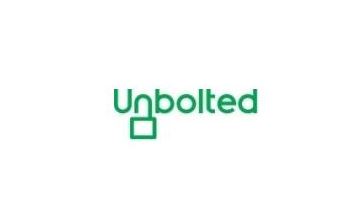 Have you ever been so short of money that you've considered selling something of value?
One Magical Penny reader, Stephanie, approached me in this exact position a few months ago. In her case, she was considering something drastic…selling her engagement ring! She needed a cash injection into her business and this seemed the easiest way to get her hands on money as soon as possible.
Hearing her situation sent shivers down my spine.
Whilst a price can be put on a diamond ring in terms of its monetary value, the sentimental and emotional value could be much higher.
Selling your precious valuables to fix a temporary money problem may not be worth it. Money problems are temporary and financial situations can improve a lot over time if you stay focused. Remember this.
One possible solution if you are in a tight money spot is a service is called Unbolted.
Unbolted is a peer to peer lending platform that allows you to use your valuables as collateral to access money at better rates than traditional loans. The site connects borrowers and lenders using technology.
Individuals can borrow from other individuals in complete privacy, using their personal assets as security.
The site essentially allows anyone to be a mini-pawn broker, using technology to deliver a transparent, low-cost and convenient alternative to high street pawnshops. The service is also authorised and regulated by the Financial Conduct Authority for peace of mind.
If you have valuables that you would like to use as security for a cash payment, the process is simple: you can upload photos of your valuables and get a loan offer in less than 3 hours and then have your item couriered for safe keeping and receive money in 24 hours. The speed of the service is one of the most attractive aspects.
The service is best used for short term cashflow issues. If you have underlying financial problems that you don't think are resolvable over the next few months, you risk losing your valuables. But as long as you understand this and are happy with the terms of the loan contract, Unbolted  may make your life a lot easier and such a service could be helpful to reader Stephanie with her precious diamond ring so she does not have to part with it forever.