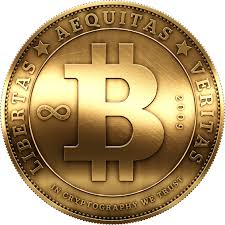 Cryptocurrency is a hot topic in the investment world these days for good reason. Some people have managed to make millions buying and selling the decentralized digital money all over the world. Today, we're going to discuss just some of the reasons why all investors need to take another look at the marketplace. If you aren't putting your money in cryptocurrency at the moment, you might be missing a trick. That is especially the case if you already invest in other currency markets. With a bit of luck, by the time to leave this page, you will have a better idea of all the benefits.
Cryptocurrency can increase in value fast
There is no getting away from the fact that some cryptocurrencies have grown in value by thousands of percent during only a few years. That means anyone who chooses to get Bitcoin with a credit card today could see a significant profit during the next couple of years. However, it's important to note that there are many other cryptocurrencies available online these days. That means you shouldn't always opt for the most popular or well-known. Other currencies like Litecoin or Ripple are doing well at the moment. The basic rule of thumb is that you just need to perform a lot of research before you spend any money – and be prepared for a lot of volatility!
Cryptocurrency is versatile
Compared to other available currencies, cryptocurrency is considerably more versatile. Indeed, you can spend it in hundreds of different ways online. There are also lots of websites where you can buy and sell. So, it's easy to make investments and cash in when the time is right. Business owners around the world have also become interested in the currency during the last few years. That means more entrepreneurs than ever before have begun to use it within their operations. As the popularity grows, that trend will continue, and it will become even easier to make money.
Cryptocurrency trades can be anonymous
Anonymity can become important to some investors when trading in currencies. That is especially the case if the investment could be considered a conflict of interest. There are many ways in which anyone can buy or sell cryptocurrencies under the radar. Indeed, there are many websites on the deep web that offer that service. Using the Tor browser should assist in ensuring the trades aren't tracked by any government or authority. We're not saying you can get away without paying tax on your profits, but it is possible to hide your actions somewhat.
As you can see from the information on this page, making a killing with cryptocurrency is easier than most people imagine. So, why spend your time trying investment ideas that will never produce the same level of profit? Take another look at cryptocurrencies today and work out if you should take a risk with the market. Thousands of other investors are doing that already with excellent results. There is a lot of risk and volatility involved but the potential to gain is there too. Jump on the bandwagon today and see if you can follow in their footsteps.