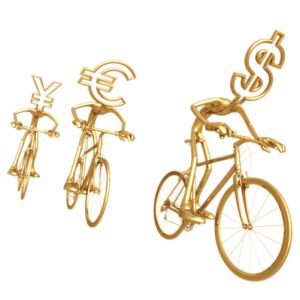 Getting more exercise and leading a greener lifestyle are two of the most common reasons why people ditch the car and hop on a bike, but did you know that cycling can be a serious money-saver too?
I certainly attribute a lot of my early success at saving money in the early years of my career after university to not running a car, and instead, cycling a lot!
Here's just nine ways that pedalling can put more cash in your pocket:
1.      Purchase Costs
The beauty of bikes is that there's something to suit every kind of budget. Whether you fancy a cheap as chips pre-loved racer for scooting round town or a top-spec Cannondale road bike for the daily commute, you can always find something within your means.
2.      The Daily Commute
There's something particularly galling about having to pay to get to work. On average, every person in the UK spends £146 per month commuting to work and over a working lifetime, that amounts to £135,871. If you live in London, those costs almost double – ouch!
3.      Cycle to Work
If you switch your regular car or bus commute for a cycling one, you could financially benefit from the national Cycle to Work Scheme which offsets your tax against the cost of a new bike and accessories to save you up to 42% on the purchase price!
4.      Fuel
The cost of fuel varies depending on what you drive, how you drive and what day of the week it is but according to the AA, the average fuel cost per mile is around 14p. A bike costs nothing.
5.      Parking and Fines
If you drive a car it's inevitable that you'll have to pay for parking and at some point, may overstay your welcome and incur a fine. According to the RAC, English councils raked in a whopping £700 million in 2014/15 and that's not including speeding fines!
6.      Maintenance
Much like cars, bicycles need maintenance but the cost of any replacement parts for wear or tear are negligible in comparison.
There's no annual servicing or roadworthiness tests required and if something does go wrong, you can learn how to repair or replace things yourself so there's no expensive mechanic fees either.
7.      Insurance
One of the biggest costs of running a car or motorbike after the initial purchase is the compulsory insurance which, depending on your age, experience and postcode could cost more than the value of your vehicle every year.
Bicycle insurance is optional and varies but it's a fraction of the amount you'd pay for any other type of road transport.
Whatever you ride, always, always invest in a quality lock and if you do have a desirable top-spec bicycle like the Lapierre road bike, get the insurance too. It's much cheaper to protect your bike than it is to replace it.
8.      Gym Membership
Thousands of people across the UK make regular trips to the gym to use stationary bikes or take part in spinning classes but when you ride an actual bike, you don't need the gym!
Cycling is a fantastic form of low-impact cardio exercise that's ideal for people of any age so save your membership money and hit the road.
9.      You'll Buy Less
Cars, buses and taxis all make it really easy to load up on shopping but when you're on your bike, you have to think more carefully about what you can carry so you're far more likely to buy just those items that you really need.
Altogether, these savings run into thousands of pounds. Thousands of your hard-earned pounds, every single year. What are you going to spend them on?! A family holiday? A deposit for a house? Monthly tickets to the theatre or that new Lapierre road bike you've had your eye on?
When you cycle, the savings are yours to spend as you like.
For advice on saving money while finding a bike that's right for you, visit the friendly and knowledgeable team at Formby Cycles.