Adam's note: As you read this I will be exploring Venice as I have traveled there to sing. Thankfully Fred, a financial writer at Credit Card Finder, has written a brilliant guest post for just the occasion. He helps people to compare credit cards and select the best travel credit card for their needs.
There's some very useful tips here that I will certainly be taking advantage of and I encourage you to do too. Thanks Fred!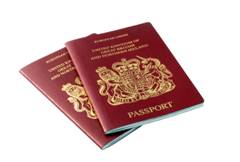 Fred writes:
Travelling overseas is an exciting experience and one which will furnish you with memories and stories for many years to come. However, to make sure those memories and experiences are positive ones, you need to be able to control your money and your spending while overseas, and it can be hard to stick to a budget and watch your spending when you are on holiday. Therefore, here are five tactics which can help you avoid overspending when you are travelling overseas, while still ensuring you have a great time.
1. Get organised on a budget before you leave
A lot of overspending when overseas can happen because you are disorganised so before you leave clarify how much you have to spend on this trip. Now you know the amount you can work with, book as much as possible before you leave; this includes your hotel, your hire car, your tours and any equipment hire you need. Having a clear plan of your activities while you are away and booking them before you leave not only ensures you are prepared to all the costs of those activities but it also means you can save money by booking in advance. Expenses such as airfares and accommodation can be much cheaper if you book them well in advance and these are usually two of your biggest expenses when travelling so it can mean big savings if you can be organise before travelling.
2. Carry a currency conversion chart
If you are travelling to a country with a different currency, it can be easy to overspend when you don't know what you are spending. Therefore, just before you leave make up a currency conversion chart of the current exchange rates and the equivalent amounts of common denominations. This will provide you with a quick reference so you can decide whether that item at the market really is a bargain or whether you are actually paying £10 for a coffee. Having an accurate conversion chart not only saves you time in making the conversions, but it also means those conversions are accurate and not approximate amounts you think you have calculated correctly in your head on the spot.
3. Avoid tourist traps
When travelling ask the locals for their advice on good, cheap restaurants, or affordable sightseeing opportunities. You don't always have to join a tour and sometimes you can simply wander through the streets and experience more of a culture than you would from a tour bus. Avoiding tourist-type areas also helps you make savings on food and drinks and even incidental items you need on your travels because in sightseeing and tourist areas the prices in restaurants, cafes and kiosks are much higher.
4. Use your credit or debit card
Not only does this help you track your spending while you are away and means you don't have to carry cash, credit and debit cards are actually cheaper than using travellers' cheques. Plus, you'll also often get a more favourable exchange rate on your credit card compared to a travellers' cheque.
5. Shop like a local, breakfast like a tourist
When you book your accommodation check on any breakfast deals which may be included as sometimes breakfast can be added for a small cost, and sometimes for free. This can save you a lot of money when you are travelling because going to a cafe for a full breakfast and a couple of coffees can blow out your budget. Also, if you need drinks or snacks in your travels go to a local supermarket or green grocer rather than a deli or restaurant because your food and drink will be cheaper – just like it's cheaper to buy a bottle of Coke at the supermarket than it is to buy it at a service station.
Enjoying yourself and making your savings stretch further when you are travelling overseas can be as simple as being organised, and being aware of your surroundings. Now all you have to do is start packing your suitcases and start snapping those holiday pics!