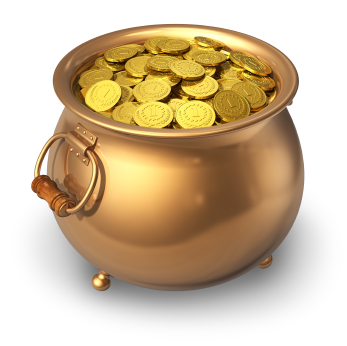 With the price of gold sitting so high, the time has never been better for turning unwanted jewellery into well-needed cash. There are a few tips to bear in mind to getting the very best price possible. Knowing the golden rules of selling gold will help to ensure you get every cent of your items worth.
TIP 1: UNDERSTAND HOW GOLD BUYERS OPERATE
Individuals rarely sell gold and give little thought to the actual value of the gold they are selling. Basic research about how gold buying and selling works makes a world of difference in regards to finding an honest dealer, spotting scams and getting the best price.
SPOT PRICE
 Gold is a precious commodity that is traded globally every day and the finance segment of the nightly news always mentions the price of gold in dollar amounts per ounce. This price is known as the 'spot price'.
GOLD PURITY
In order to make an accurate valuation of your gold the buyer must determine its purity and weight. The terms 24 ct, 18 ct, 9 ct relate to gold's carats and the higher the number, the more pure and valuable the gold. 1 gram of 9 ct gold is worth roughly half the price of 1 gram of 24 ct gold.
There are various ways gold buyers test the purity of gold, mostly with acid or with a special x-ray machine. Jewellery marks or impressions are often inaccurate and many items are just gold plated and not pure gold. Not all that glitters is actually gold!
WEIGHED BY THE GRAM
Once the purity is determined, the item is weighed in grams and checked against the gold spot price of the day. No gold buyer can ever match the exact spot price because they need to run a profitable business and cover all their expenses such as employee, refinery, transportation, insurance and other costs that a one-time seller never considers.
WHAT IS A FAIR PRICE?
When looking to get cash for gold in Melbourne you will find wide ranging offers but most buyers will never tell you how they calculate the price in relation to the spot price of gold. Some unscrupulous buyers only offer 20%-30% of the spot price while others offer between 60%-80% percent per gram or even higher. This is why it is crucial to shop around for the best price when selling your gold.
TIP 2: ALWAYS SHOP AROUND FOR THE BEST PRICE
 The best gold buyers are those who advertise their price up front without anything to hide. Many gold buyers who advertise 'highest prices paid' use high pressure sales tactics, have no intention of paying fair prices and can never match the ethics and reputation of a trustworthy pawn shop in Melbourne that operates with transparency.
TIP 3: CHECK THE REPUTATION AND HISTORY OF THE SELLER  
An established business depends on word of mouth, repeat customers and maintaining a great reputation. Look for positive feedback on their store website and speak to the owner on the phone if possible. Are they helpful, friendly and professional? Trust your instincts.
Fly-by-night operators only care about short-term profits. They never offer the best prices or service and should be avoided at all costs. Only sell your gold to a business that has stood the test of time and has a solid reputation.
Using these simple tips will help you get the best price possible and ensure your gold selling experience is a positive, pleasant and profitable one.