UPDATE: You don't want to miss this post: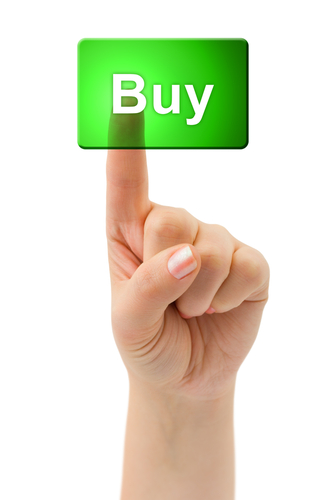 As part of Magical Penny's introduction to investing series I wrote a popular article 'Five Reasons Not To Invest In Single Shares'. But if individual shares  are not the way to go then what is? One answer is Unit Trusts (or mutual funds in the US and elsewhere)
A Unit Trust is a type of collective investment scheme that pools money from many investors and invests it in variety of things. Rather than buying shares in companies directly you can buy 'units' of a unit trust. That unit trust can then use your money to buy dozens if not hundreds of different company shares.
What's the fuss about?
It's the easiest way to begin investing in the stock market for your long term future, and potentially the cheapest too. And if you are a member of a company pension scheme as I recommended in my recent video, then you're likely to own part of a unit trust already!
Unit Trusts are great because they are easy to set up and offer instant diversification meaning your risk of losing all your money is massively reduced – unit trusts often holds dozens if not hundreds of different company shares so if one company goes out of business you don't lose hardly any money but you benefit from all the other companies growth. Unit trusts can also be cheaper to buy than individual stocks as you don't have to pay broker fees directly. Technically the unit trust is still paying broker fees  but the economies of scale mean the fees are much smaller than if you were simply buying  individual shares yourself through a broker.
A broker is the middleman  who match up buyers and sellers and does all the admin for you when you want to own individual company stock yourself.
4 Things to Consider before Investing a Penny
Whilst unit trusts are great for most people there are several things to look out for if you're looking to buy your first ever unit trust:
1) Are you really ready to invest?
I couldn't help myself! Magical Penny has spent the first 4 months of its life making sure you're prepared to invest –have you enough cash for emergencies, opportunities and even fun, and are you investing with money you don't need for several years? If that's two "Yes" answers that's great! Read on!
2) Ignore all "Load" funds
When you begin reading about different investment trusts you'll notice there are some trusts that charge you a certain percentage up front. These are referred to 'load funds' because they 'load' the fee at the front –making you pay a percentage of your investment straight away for the privilege of investing in that particular trust. (Also look out for unit trusts that charge you an exit fee too-there's less common but still out there).
My experiences
When I first started investing I thought the 'load' fee was simply part of the investing process. I paid something like 2% for one my first investments. It seems small but there's no need to pay any load fee as there are plenty of 'no-load' funds that perform just as well.
In fact, no-load funds tend to give you a better return over the long term because you have not given up part of your investment straight away. Don't be tempted, even if you find what you think is a good fund with a 'load'. Over the long-term 'no-load' funds are more likely to give you a better return as you have more of your money compounding over time instead of ending up in someone elses's pocket.
3) Watch out for high expense ratios
There are thousands of unit trusts so you're likely to be overwhelmed with choice when you start looking. One of your first criteria to look out for is the 'expense ratio'. This is the fee that unit trusts take out of the pool of invested money to service their own costs –to pay the people that run the fund and for administration. This is different to the 'load' because it's the annual cost of the fund rather than the one off 'load' fee -you don't have to pay these annual fees to the unit trust -they just take the money out of the pool of money in the trust.
1% is a big deal
The higher the fee the better the trust has to peform to get the same 'return'. For example a 2% expense ratio fund would have to have a 7% return to end up with real 5% return. But a 1% expense ratio fund only has to reach 6% to end up with the same 5% return. An important thing to remember is that when it comes to investing,  1% is a massive number because of the power of compound interest over time.
Costs can vary greatly although most managed unit trusts tend to have an expense ratio of 1.5%. There are some funds that charge even higher amounts but don't be tempted to invest in them, even if they have enjoyed huge returns over the last few years. When it comes to investing you can only be sure of one thing: the expense ratio. Keep it as low as you can, preferably below 1%. I'll show what to look out for specifically when we look into some fund prospectuses in future posts so make sure you subscribe and don't miss a post!
4) Make it automatic and start straight away
Most funds have a minimum investment amount that you must invest if you are buy units in a unit trust. Sometimes it's £250 but sometimes it's a £1000 minimum. This can be a pretty daunting amount of money, especially if you've never invested before!
It's these kind of minimums that lead some people to think that investing is only for the rich. Thankfully there's a way that almost everyone can start investing straight away –automatic monthly transfers.
If you agree to invest a little every month (typically just £50 by standing order or direct debit), most unit trust providers are happy to waive the minimum investment amount.
This is what I did to allow me to begin investing as soon as possible and gave me the knowledge and confidence to continue to grow my pennies over the long  term.
If you take on board these 4 points you'll be in great position to take advantage of the stock market to grow your pennies!
Did you find the article helpful? Sign up for more free information from Magical Penny, the award winning personal finance website. Click here!
On Wednesday we'll look more specifically how to choose a unit trust that's right for you so I hope you found this useful as a primer to unit trusts. Have a good Monday and share with your friends so they can start learning how to grow their pennies over the long term too! 🙂