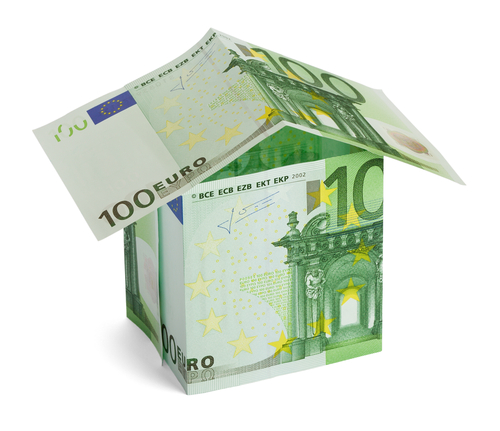 Buying property in the UK is becoming slightly more difficult for investors as house prices are rising by the day.
The aim of a good investment is to make good returns so many investors are considering buying property overseas as an alternative to buying in the UK. Many of the house prices are much cheaper in places like Spain and Turkey therefore it may seem like easy money.
We take a look at the pros and cons of buying property at home and buying property abroad.
At home
UK house prices are rising dramatically therefore there is increased competition and demand for housing.
Many first time buyers are looking to get onto the property ladder so, if you invest wisely, you could make a significant profit. If you choose to buy property in more affordable areas then you may be able to make more profit than you would if you chose an expensive home in central London. You also have the option of choosing a cheaper property and making home improvements. This is usually easier if you buy at home as you can keep an eye on proceedings more closely and exert more control.
The housing market is uncertain in the UK and the demand for housing outweighs the number of houses for sale. Although increasing house prices sounds good for property investors, it may actually spell disaster. Many buyers are letting their property at elevated prices in order to make a profit. As a result, many tenants are struggling to meet rents and letters are making losses rather than profits.
Abroad
There are many benefits to investing in overseas property. The properties are cheaper in countries such as Spain and France and you are almost guaranteed to attract tenants during peak seasons. If you are looking to buy and sell property overseas, you may wish togo for a more established market in order to have a more certain opportunity for a return on your investment. If you investigate how much rent others are asking for similar properties then you can make a tidy profit if you choose wisely.
On the other hand, buying abroad is a risky move, especially as you will not be nearby if things take a turn for the worse. Managing the property and attracting business may be more difficult if you are in the UK most of the year. There is also the issue of the exchange rate which could lead to losses when compared to selling a UK property.
In summary,  if you buy-to-let in your home country then you can market for long-term tenants. You will also attract tenants or buyers throughout the year whereas you may only attract tenants during peak holiday seasons if you buy property abroad. That said, there remains opportunities to snap up bargains abroad which could provide a positive cash-flow once the property is rented. Regardless of location, do ensure you have your finances in good health before making such a decision as there are many unknowns in either process.