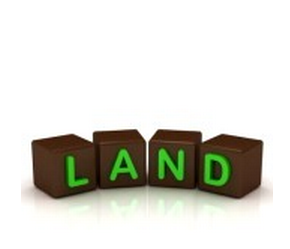 With the construction market still fairly slow in many parts of the world, some people are seriously wondering if investing in land is still a good idea.  It can be, but it depends a lot on where in the world the land is.  Some regions offer good investment potential, while others are struggling at the moment.
Where to invest
There has been a lot of speculation about the prospect of purchasing land in Africa.  A recent report from the International Monetary Fund forecast that six of the ten fastest growing economies in the next five years will be in Africa.  However, some areas of the continent are not likely to achieve the infrastructure needed to make investment worthwhile.  At the moment South Africa is not receiving a great deal of investment in infrastructure and public services, so investors are looking to other countries such as Nigeria.
In Asia, land prices in Bangkok have been rising as the city has rapidly developed, so for those who have the funds to invest there is good potential here.  This also applies to those who want to invest in areas outside of the city itself.  Purchase-price rises have put off some local investors, but international investors can still make money here.  One of the issues in Bangkok is that most new developments are for small one-bedroom properties, and as these become more expensive there are fewer potential buyers.
Land 'down under' can be a good choice, as both Australia and New Zealand have seen a rise in urban and rural development and investment.  These countries are both attracting many migrants and expatriates who are seeking a better quality of life, and land investment is typically seen as the first step.  In both of these countries it is common for people to build their own homes.
Florida land investment remains a good choice for many people.  The area is still a very popular tourist destination and there is a great deal of development occurring, particularly in the areas around Miami and Orlando where tourists continue to flock all year round.
Property investment
Not everyone wants to purchase land to on-sell to a developer, and there is plenty of potential for those who intend to invest in property in order to rent it out to others.  Florida land investment is ideal for those who want a holiday let that they can make money from when they are not using it themselves.
The first thing to do is look closely at the local market in your selected country or region.  If there are many properties lying empty that are aimed at holidaymakers or long term lets, then investing there is likely to be a risky proposition.  Conversely, in areas where values are rising for both land and buildings, but the market is showing no signs of slowing down, these are potentially good areas for investment.
For long term prospects, buyers need to be prepared to ride out any fluctuations in the market.  As economies all over the world are still struggling to some extent at the moment, long term potential needs to be the main focus, and land investment still deserves strong consideration in any investment portfolio.