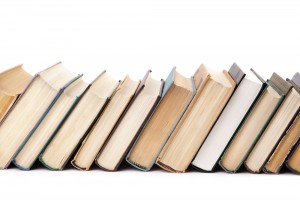 Whilst I would love for you to spend your time digging through the Magical Penny archives there's a lot to be said for expanding your reading and getting lots of different perspectives on the subject of growing your pennies.
If you really want to dominate your finances then I highly recommend reading some other sites that are full to bursting with value and insight.
But what are the best things to read and where do you find them?
My favourite way to discover new sites is through blog carnivals, where new articles from all the different sites in a certain category are submitted, read and sorted until only the best are left.
The Carnival of Personal Finance
This carnival is the premier carnival in the personal finance niche and is well worth a visit.  One of my favourite articles in the most recent carnival is called:  The real reason you're broke.
Magical Penny was also featured with the article: Are you 'Good' with Money?, one of my video posts!
The Carnival of Personal Finance moves around each week but there's an easy way to keep track by visiting: http://carnivalofpersonalfinance.com/
Best of Money Carnival
A more exclusive carnival, the Best of Money Carnival selects only the 10 best articles of the week, ensuring that every article featured is a home-run.
The number one article was written by 2 Cents who presented Financial Wisdom from The Princess Bride posted at Balance Junkie. The article reminded me of one of Magical Penny 's more whimsical posts: Lessons from Toy Story 3 -Grow your pennies to infinity and beyond
The most recent carnival was hosted by Money Crush but as this carnival also moves around each week you can follow it at: http://www.bestofmoneycarnival.com/
Festival of Stocks
With more of a focused theme of investing, this carnival is required weekly reading for anyone with an interest in investing (or who wants to dip their toes into the subject).
Magical Penny hosted the festival of stocks back in May 2010.
Festival of Frugality
Magical Penny was featured in this carnival for: Save Money Easily- Reframing Your Saving
It was hosted by Before you invest who did a great job selecting some great articles from around the web. You can keep up to date with other Festivals of Frugality by bookmarking this page.
Other carnivals
There are lots of other great carnivals around. Here are just a few recent ones.
Carnival of Financial Planning, hosted by My Wealth Builder
Tax Carnival, hosted by Don't Mess with Taxes
Stock Carnival Ecstasy hosted by Fast Swings
Carnival of Wealth, hosted by Personal Dividends
Carnival of Financial Planning, hosted by The Skilled Invest
In closing
Even if you only read a handful of articles you'll soon be more literate about personal finance than 99% of the population.
The simple fact is that learning to manage your money doesn't have to be hard. Just do a bit of reading and implement some of the strategies that you read about and you'll be well on your way.
And of course make sure you're  getting the Magical Penny newsletter